RCEP group, India fail to reach a common ground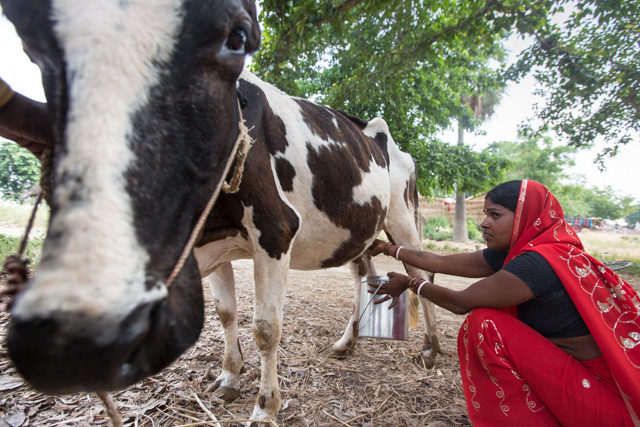 Live Mint - 13 October 2019
RCEP group, India fail to reach a common ground
Trade ministers of the 16-nation Regional Comprehensive Economic Partnership (RCEP) grouping will meet once again on 1 November after failing to reconcile their positions with India's tough stand on market access, investment and e-commerce, at the 11-12 October meet in Bangkok in what was supposed to be their last ministerial meeting.
RCEP is a proposed free trade agreement (FTA) between the 10 member states of the Association of Southeast Asian Nations (Asean) and its six FTA partners.
Negotiators have been asked to resume talks on Monday at Bangkok to bridge differences by 19 October before the heads of states meet on 4 November to declare closure of negotiations for the FTA.
"Positions are narrowing and all countries have been given time to close negotiations by 22 October including bilaterals," an Indian trade official said under the condition of anonymity.
Trade minister Piyush Goyal on Saturday tweeted: "Had a productive engagement with all partner countries at the 9th RCEP Ministerial Meeting in Bangkok. Participated in deliberations to promote trade & investment to achieve mutual economic growth, while safeguarding the interest of our domestic industry and farmers."
The negotiations have made "great progress", especially on Saturday and only six out of 25 chapters including trade remedies, competition, e-commerce, rules of origin, investment are remaining to be finished, the Thailand Democratic Party said in a Facebook post though there was no official word on the deliberations of the meeting or the way ahead.
"After this, there will be a TNC (trade negotiations committee) meeting of senior officials. Once again, during the next 10 days, the remaining work will be completed, with meetings between 14 and 19 October, 2019 in Bangkok. And there will be a ministerial meeting on 1 November, 2019 in Bangkok. After that, all countries will set a common goal for a national leadership meeting on 4 November, 2019. Every country has a clear goal to help mobilize negotiations to end this year," the post said.
There is strong opposition by domestic constituencies, including farmer organizations, dairy cooperatives such as Amul, civil society organizations, and industrial sectors against RCEP as they fear it would lead to flooding of the Indian market by cheap Chinese goods and farm items from Australia and New Zealand. Also Union Minister Giriraj Singh has asked the commerce ministry to keep dairy sector out of the proposed RCEP free trade pact, voicing reservation on possible import of milk produced by cattle that are given animal feed. Opening of free trade in dairy sector will affect farmers of India, which is the world's largest producer of milk, the dairy and animal husbandry minister said.
Communist Party of India member of Parliament Binoy Viswam on Saturday wrote to Goyal asking him to take steps for holding an urgent session of Parliament exclusively to discuss the adverse impact of RCEP on India.
"The proposed FTA not only covers the dairy sector, but will also have a negative impact on other sectors in manufacturing and agriculture such as metal industries, pepper, cardamom, and rubber coconut. The people of India would naturally ask that when countries such as the US are madly following protectionism why does our country choose to forget its people and its economy," he said.
The other opposition by the Bharatiya Janata Party (BJP) has sent a report to the party president, to be taken up with the Prime Minister. The report has been prepared on the basis of talks with the organisations associated with the Rashtriya Swayamsevak Sangh (RSS), leaders of workers' unions and think-tanks.
India has proposed to put in place an auto-trigger mechanism to appropriately safeguard any sudden surge in imports from RCEP grouping countries, especially China with which it has a $53.6 billion trade deficit. However, most analysts believe the volume-based auto-triggers on 100-200 items is unlikely to safeguard the country against a sudden surge in imports from RCEP members.
---