Relations between Cambodia and China soar to greater heights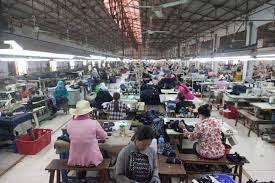 Khmer Times - 01 May 2020
Relations between Cambodia and China soar to greater heights
By Chhut Bunthoeun
Cambodia-China relations are growing from strength-to-strength through cultural, people-to-people, military and investment cooperation, including more recently the fight against COVID-19.
These ties are testimony to the iron-clad friendship enjoyed by both nations.
Adding more icing to the cake, China has reaffirmed that a free trade agreement with Cambodia has taken a step closer to being realised.
Negotiators have announced that talks have achieved about 70 percent success since the first round took place in Beijing on January 20 and 21.
Speaking in a recent press interview, Chinese Ambassador to Cambodia Wang Wentian said the second round of FTA negotiation had just taken place through the teleconference and both sides had reached broad consensus.
"With the progress that has been made, we hope that the trade deal will be inked by the end of this year," he said.
The bilateral trade volume between China and Cambodia, according to the ambassador, stood at $9.42 billion last year – the figure almost hit the $10 billion target the two countries have set out to reach by 2023.
Mr Wang said Chinese investment in the Kingdom was recorded at $0.69 billion last year. He said this was achieved through the Belt and Road initiative, with major initiative projects progressing well, including Phase II of the Sihanoukville Special Economic Zone, the first-ever Phnom Penh – Sihanoukville expressway.
Sok Sopheak, a Ministry of Commerce secretary of state, said yesterday both negotiating teams agreed on several chapters in the second round, including investment cooperation, economic and technical cooperation, One-Belt-One-Road Initiative cooperation and an e-commerce system.
"The negotiating groups have agreed in principle on some unresolved issues and agreed and assigned certain tasks to smaller groups to bring those issues under further discussion and to report to the head of the negotiators by no later than May 2020," Mr Sopheak said.
Through the FTA, Cambodia will be able to further boost exports, especially agriculture products, to market, and it will also strengthen the Kingdom's value chain," he said.
Chheang Vannarith, president of the Asian Vision Institute, said with the agreement, Cambodia will become a significant market for the largest companies in China.
He said the free trade will enable the country to attract investments from medium-sized Chinese manufacturers, allowing those companies to supply their products to large-scale companies in China.
Besides China, Cambodia is also working to reach the same deal with South Korea and The Eurasian Economic Union, home to 183 million people and represents a combined GDP of about $5 trillion. The bloc has five member states: Russia, Armenia, Belarus, Kazakhstan and Kyrgyzstan.
---