Revised KORUS FTA expected to be signed in September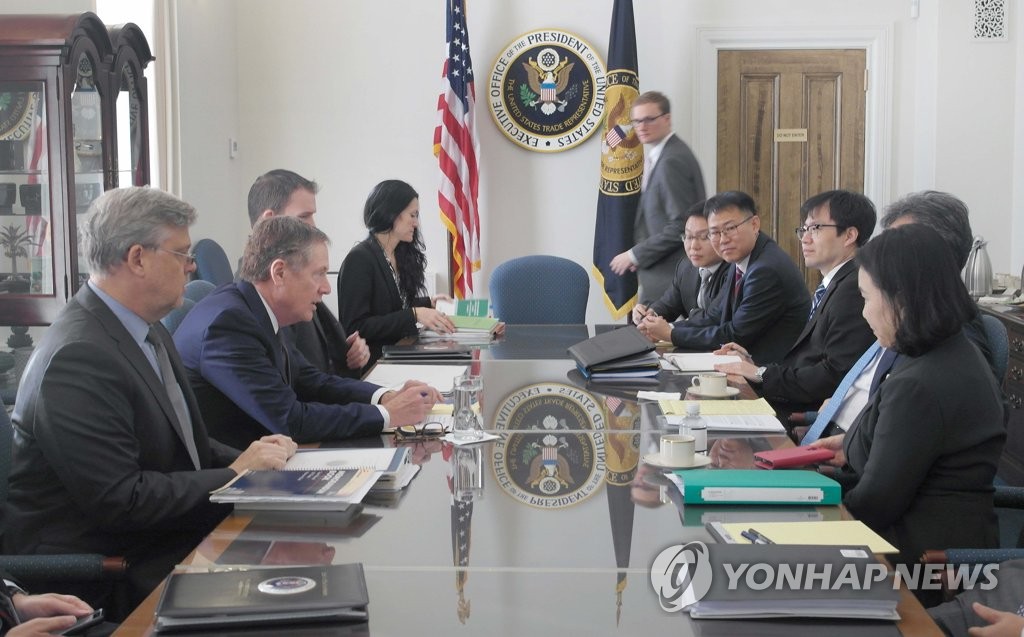 Business Korea | 4 July 2018
Revised KORUS FTA expected to be signed in September
By Jung Suk-yee
South Korea and the United States are expected to sign the revised KORUS FTA in September this year. The Ministry of Trade, Industry & Energy said on July 2 that negotiations for each item have been completed following the two countries' agreement on principles in March.
The ministry said that the new agreement is likely to be signed after the Korean side completes an economic impact assessment, which is currently in its final stage, and the U.S. government talks with the U.S. Congress for 60 days.
The economic impact assessment, entrusted to the Korea Institute for Industrial Economics & Trade (KIET) and the Korea Institute for International Economic Policy (KIEP), is expected to be completed this week. The United States has already completed its impact assessment and is about to make a related announcement.
Regarding the application of Section 232 of the Trade Expansion Act of 1962 to automobiles by the United States, the ministry explained that it has been trying to dissuade the U.S. based on the fact that the mutual tariffs have already been eliminated via the KORUS FTA and industry participants' concerns have already been reflected through previous negotiations. Concerning that matter, Minister Paik Un-kyu visited the United States last week and met with the chairman of the U.S. House of Representatives, the floor leader of the Democratic Party, the American Automobile Association and other related figures.
In the meantime, South Korea and China initiate the second round of service and investment negotiations for their FTA within this month. South Korean Trade Minister Kim Hyun-chong and Chinese Commerce Minister Zhong Shan met with each other in Beijing on June 27 and promised to reach a productive conclusion.
The first round of service and investment negotiations regarding the FTA between South Korea and Russia is scheduled to kick off soon as well. Talks for an FTA between South Korea and the Eurasian Economic Union (EAEU) are expected to speed up, too.
---