Russia aims to conclude free trade agreement with Egypt
Egypt Independent- 27 May 2022
Russia aims to conclude free trade agreement with Egypt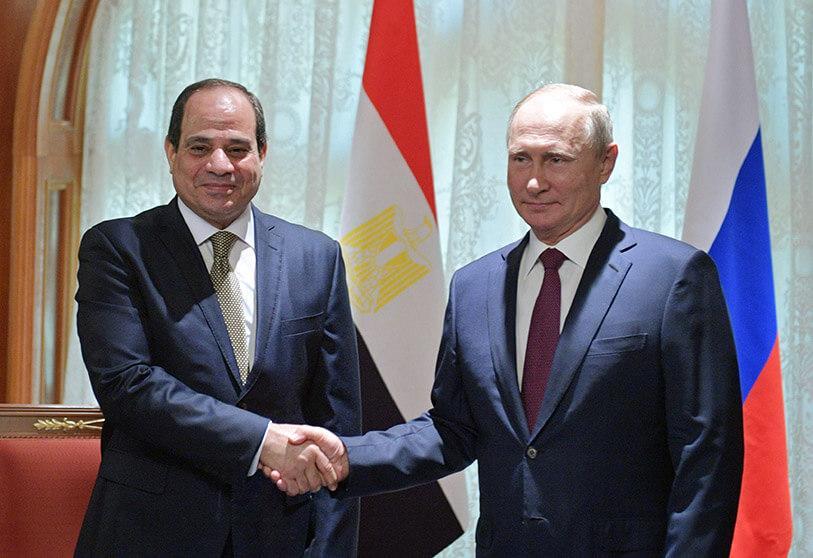 Russian President Vladimir Putin announced that negotiations are actively underway to conclude a full free trade agreement with Iran, adding that similar negotiations are planned with Egypt, Indonesia and the UAE, RIA Novosti reported.
The Russian President made the statement in a speech at the meeting of the Supreme Eurasian Economic Council on Friday.
The Eurasian Economic Union includes Russia, Belarus, Kazakhstan, Armenia and Kyrgyzstan.
"Negotiations are underway to conclude a full free trade agreement with Iran, and the agreement aims to replace the current temporary agreement from 2018, the implementation of which has had a significant impact on the volume of trade between the Union and the Islamic Republic," Putin said.
According to Putin, trade between the EU and Iran increased in 2021 by 73.5 percent to US$5 billion, while exports from the Eurasian Union to Iran increased by 2.1 times to $3.4 billion.
In order to maintain the current preferential trade regime with Iran, and until a new free trade agreement is reached, Putin said Russia supports extending the interim agreement.
According to Putin, Russia aims to intensify negotiations on a free trade agreement with Egypt, to start similar negotiations with Indonesia and to conclude a Preferential Trade Agreement with the UAE.
During his speech, Putin also referred to the importance of expanding trade transactions in national currencies with friendly countries, stressing that this would allow the Union countries to reduce dependency on Western countries.
---