S. Korea will negotiate US steel tariffs during FTA talks: minister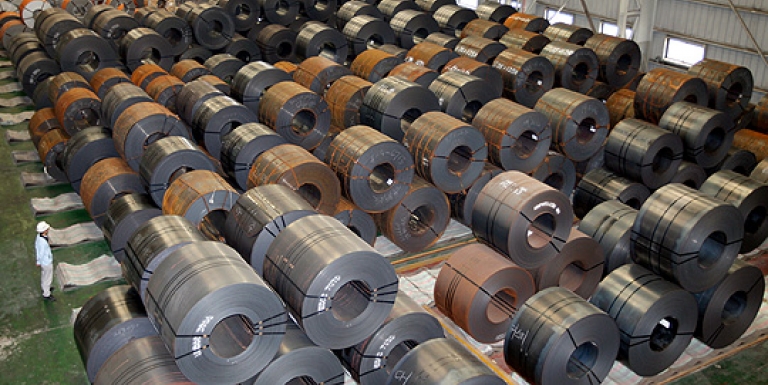 Yonhap | 9 March 2018
S. Korea will negotiate US steel tariffs during FTA talks: minister
By Kim Eun-jung
South Korea will negotiate with the United States over proposed tariffs on imported steel in upcoming negotiations to amend the bilateral free trade agreement to help minimize its impact on the Korean steel industry, Seoul's trade minister said Friday.
Paik Un-gyu, Minister of Trade, Industry and Energy, made the remark shortly after U.S. President Donald Trump ordered new tariffs of 25 percent on steel imports. The president said he would exempt Canada and Mexico while negotiating for changes to the North American Free Trade Agreement.
With the new tariffs set to take effect in 15 days, Trump left room for exemptions for other countries, saying "I'll have a right to drop out countries or add countries. I just want fairness."
Seoul and Washington are expected to hold the third round of FTA talks in Washington later this month, with the past two discussions having made little progress.
In the second meeting, Seoul complained about rising U.S. trade remedies, including steep safeguard duties on its washers and solar panels, while American negotiators called for an easing of regulations on the auto sector to reduce its trade deficit.
"As (the U.S. steel) tariffs are imposed while the KORUS FTA renegotiations are underway, we will consult with the U.S. to minimize their impact (on South Korean companies)," Paik told reporters in Seoul.
Paik will preside over a meeting with local steel makers and officials in Seoul to discuss countermeasures of the planned U.S. duties.
Seoul has repeatedly asked the Trump administration to exempt it from the steep tariffs citing close economic and security ties between the two nations.
South Korea shipped 3.6 million tons of steel products to the U.S. last year, becoming the No. 3 steel exporter, after Canada and Brazil, according to the U.S. Department of Commerce.
---