Singapore, Russia agree to enhance cooperation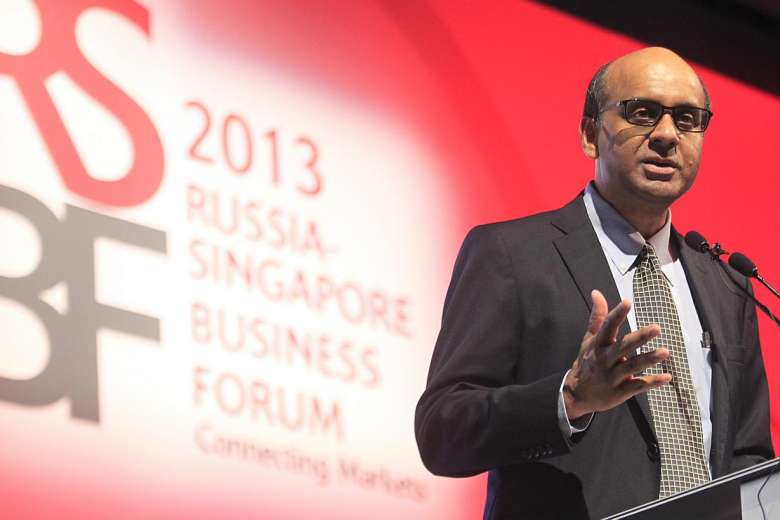 Global Times | 26 November 2016
Singapore, Russia agree to enhance cooperation: MFA

Singapore and Russia reaffirmed their commitment to the expeditious conclusion of a Free Trade Agreement (FTA) between Singapore and the Eurasian Economic Union (EAEU), said the Ministry of Foreign Affairs in a statement Friday.
The two sides made the decision during the Seventh Session of the High-Level Russia-Singapore Inter-Governmental Commission (IGC).
Singapore's Deputy Prime Minister and Coordinating Minister for Economic and Social Policies Tharman Shanmugaratnam and Russia's First Deputy Prime Minister Igor Shuvalov co-chaired the IGC, welcoming the regular high-level exchanges in the past year and the progress made by both sides to advance cooperation across various sectors.
MFA said both sides looked forward to completion of FTA by May 2017.
They also agreed that the FTA will be a good pathfinder for an eventual EAEU-ASEAN FTA. The EAEU represents a combined market of 180 million people and a total GDP of 4.4 trillion US dollars in Purchasing Power Parity (PPP) terms.
During the IGC, the DPMs welcomed the steady growth of both trade and Singapore investments in Russia. This includes an agreement that was signed on Friday between Changi Airports International (CAI) and Basic Element and the Russian Fund for Direct Investments. Under the deal, CAI and its Russian partners will invest, manage and operate Vladivostok Knevichi Airport.
The DPMs agreed to explore collaboration to support technology-focused incubators and start-ups, including a partnership between Skolkovo Innovation Hub and Singapore's Action Committee for Entrepreneurship (ACE), said the ministry.
In addition, International Enterprise Singapore and Russia's Agency for Strategic Initiatives signed a Memorandum of Understanding (MOU) to foster further cooperation in trade and investment promotion.
Russian Ministry of Justice and Singapore Ministry of Law also signed a MOU to explore ways for further collaboration between the legal sectors.
---