South Korea, China, Japan hold new trade talks amid rising protectionism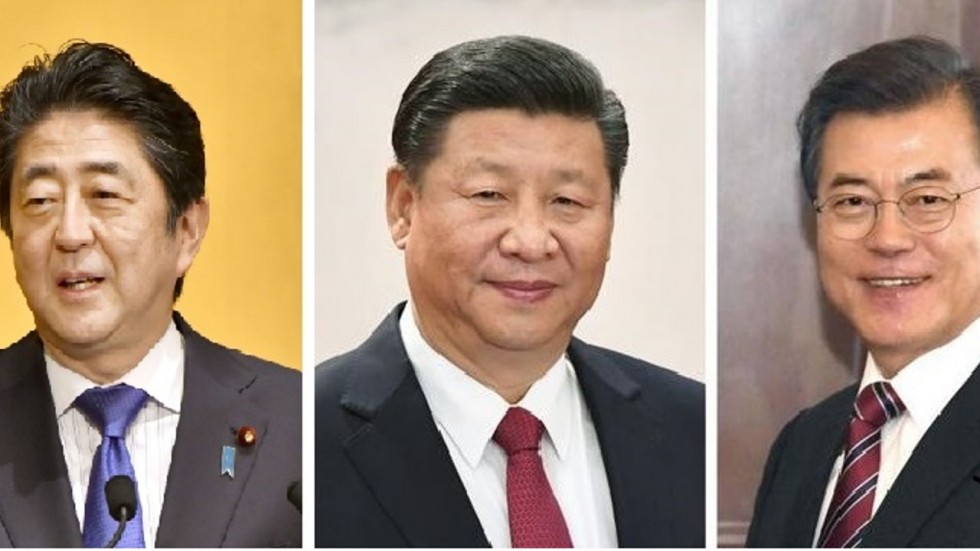 Yonhap News Agency | 23 March 2018
South Korea, China, Japan hold new trade talks amid rising protectionism
by Kim Eun-jung
Seoul: South Korea, China and Japan held a new round of trade talks on Friday in Seoul in the latest push to work out differences for a free trade deal amid rising trade protectionism.
Trade officials will discuss modalities for tariff reduction, service market liberalization and other global trade issues, the Ministry of Trade, Industry and Energy said.
"South Korea, China and Japan need to show a firm will to advocate free trade amid intensifying trade tension in light of the protectionist policies," South Korea's top negotiator Kim Young-sam said in an opening speech.
He also expressed hope that the three neighbors will make efforts to move forward trilateral free trade talks with a goal of speeding up economic integration in Northeast Asia.
The talks came days after U.S. President Donald Trump signed off on a plan to impose 25 percent tariffs on steel imports.
South Korea, China and Japan have been taking turns to host trilateral meetings since 2013 to further boost trade and investment, but no major breakthrough has been made in the past 12 rounds of talks.
The three nations have also been engaging in talks to launch the Regional Comprehensive Economic Partnership (RCEP), a regional free trade agreement that was proposed in 2013.
RCEP is in essence a massive regional trade deal between 10 members of the Association of Southeast Asian Nations (ASEAN) and the six countries with which ASEAN has existing free trade agreements — South Korea, China, Japan, India, Australia and New Zealand.
Member states, including China and South Korea, hoped to reach an agreement by last year, but Japan tried to seek a high-quality deal covering services and investment rather than just lowering tariffs on goods.
RCEP, if signed, will be one of the largest regional free trade arrangements as the member states accounted for half of global production, as well as 32 percent of global gross domestic product and 29 percent of global trade, as of 2016, according to the trade ministry.
The trilateral meeting coincided with two-day trade talks between Seoul and Beijing. The two neighbors seek to expand the scope of the bilateral free trade agreement to further lower barriers in the service and investment sector.
South Korea has been engaging in a series of talks to forge bilateral free trade deals and mulling ways to join major economic blocs to seek growth drivers for Asia's fourth-largest economy, which is heavily dependent on exports.
The Seoul government plans to decide whether to join the fledgling Pacific trade pact within the first half of the year after looking into its impact on the national economy and consulting with member states.
A year after US President Donald Trump abandoned the Trans-Pacific Partnership, the 11 remaining member states recently signed a revamped deal, the Comprehensive and Progressive Agreement for Trans-Pacific Partnership, in Chile.
The agreement, which aims to slash tariffs on goods to stimulate trade, will come into force after it is ratified by six out of the 11 members, which represent 13.5 percent of global gross domestic product, a total of $10 trillion.
---