Trump, Boris Johnson discuss 'ambitious free trade agreement'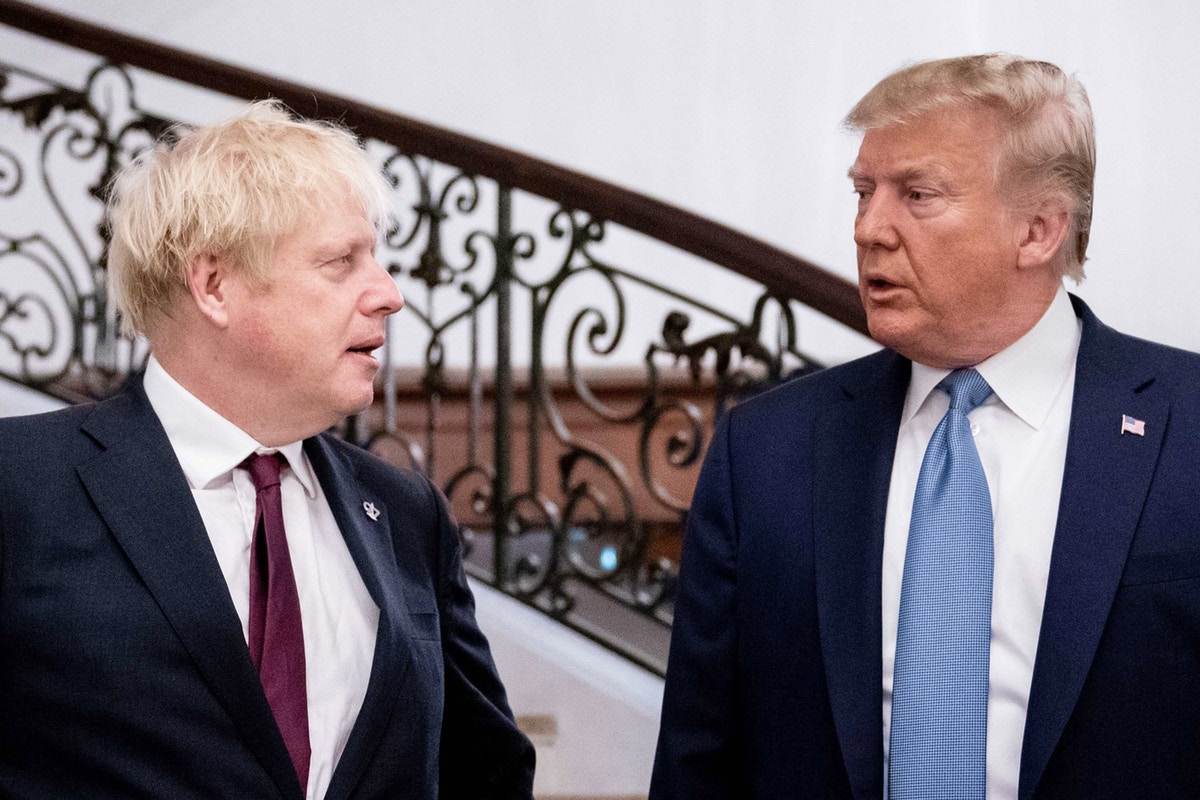 The Hill | 16 December 2019
Trump, Boris Johnson discuss 'ambitious free trade agreement'
By Morgan Chalfant
President Trump and Boris Johnson spoke Monday about negotiating a free trade agreement between the United States and the United Kingdom.
The call took place days after Johnson's Conservative Party won a significant majority in the British Parliament, a development that all but assures the United Kingdom's so-called "Brexit" withdrawal from the European Union.
"The Prime Minister spoke with President Trump, who congratulated him on the result of the General Election," a spokesperson for the British prime minister's office said in a statement.
"They discussed the huge importance of the relationship between the UK and US, and looked forward to continued close cooperation on issues such as security and trade, including the negotiation of an ambitious free trade agreement," the statement continued.
A White House spokesman later said the two leaders "reaffirmed their commitment to further strengthening cooperation on a range of issues, including the negotiation of a United States-United Kingdom free trade agreement."
Trump has long talked up the prospect of brokering a bilateral trade agreement with the U.K., which would have to happen after its withdrawal from the EU.
White House economic adviser Larry Kudlow told reporters Monday that the two countries would begin discussing an agreement "as soon as possible," but did not offer a specific timeline.
"I believe [Deputy National Security Adviser] Matt Pottinger and I are going over there in early January … to talk about a lot of things, including trade," Kudlow said at the White House. "No specifics on that, but I would say as soon as possible."
Trump last Friday congratulated Johnson on his victory in the U.K. general election and predicted that it could be a precursor for the Republican Party's success in 2020.
"I want to congratulate Boris Johnson on a terrific victory. I think that might be a harbinger of what's to come in our country. It was last time," Trump told reporters in the Oval Office during a meeting with Paraguay's president.
Trump also described Johnson as a "friend" and predicted the election results would be a "great thing" for the U.S. in terms of trade.
"It's going to be a great thing for the United States also, because it means a lot of trade. A tremendous amount of trade. They want to do business with us so badly," Trump said. "Under the European Union, it was very, very hard for them to do business with us."
---