TTIP poised to gut US states' ability to protect on toxic chemicals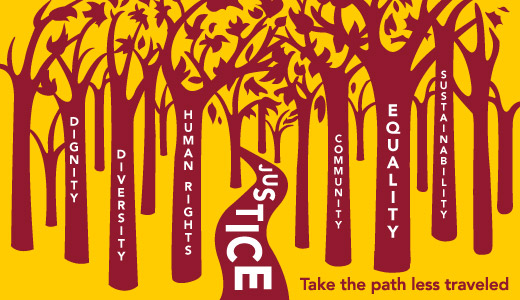 CIEL | 22 September 2015
TTIP poised to gut US states' ability to protect on toxic chemicals
Washington, DC – A new report Preempting the Public Interest: How TTIP Will Limit US States' Public Health and Environmental Protections by the Center for International Environmental Law (CIEL) details how EU proposals for the Trans-Atlantic Trade and Investment Partnership (TTIP) would usurp US states' authority to regulate toxic chemicals. These proposals would not only curtail states' efforts to protect the public from toxic exposure, but also threaten any State regulations in the public interest that exceed federal standards.
"TTIP and reform of the US Toxic Substances Control Act (TSCA) present a carefully orchestrated, one-two punch to knock out the ability of US States' to protect the public health from toxic chemicals," says Baskut Tuncak, Senior Attorney with CIEL. State regulations that go beyond the woefully inadequate TSCA have been critical to protect public health and the environment from toxic exposure over the past three decades in the United States. Pending bills to reform TSCA in the US Congress – bills which are championed by the chemical industry – would dramatically preempt state authority on toxic chemicals. According to the new report, TTIP would go beyond these proposals, further eroding US state authority.
TTIP stands to be the largest bilateral trade agreement in history, with chemical manufacturers poised to be its second-largest beneficiary. TTIP's primary objective is to reduce regulatory differences between the EU and the US, a goal that threatens a downward harmonization of standards to the lowest common denominator. According to the CIEL report, regulatory convergence is only possible by preventing US states from adopting health and environmental regulations that go beyond US federal standards.
"State legislators should be deeply concerned about TTIP's regulatory cooperation chapter," says Sharon Treat, the lead author of the report who spent 22 years in the Maine Legislature, including as majority Leader of the Maine Senate and Chair of the Environment and Natural Resources Committee. "To an unprecedented degree, these proposals would involve federal agency bureaucrats in the decisions of state legislatures and governors, and inject the concerns of foreign governments into US states' domestic policy choices."
"While the US government and chemical industry are using TTIP to block the development of stronger regulations of toxic threats in the EU, the European Commission is using TTIP to similarly block stronger protections in US states," said Tuncak. "EU lawmakers should take heed of what TTIP could mean to the regulatory authority of EU Member States," he added.
The EU Trade Commission and US Trade Representative will meet in Washington DC today for a stocktaking. The next round of TTIP negotiations is scheduled for the week of October 19, in Miami, Florida.
See: www.ttipandstates.wordpress.com for more information and graphics.
---