TTIP transparency 'farce' as Germany opens MP reading room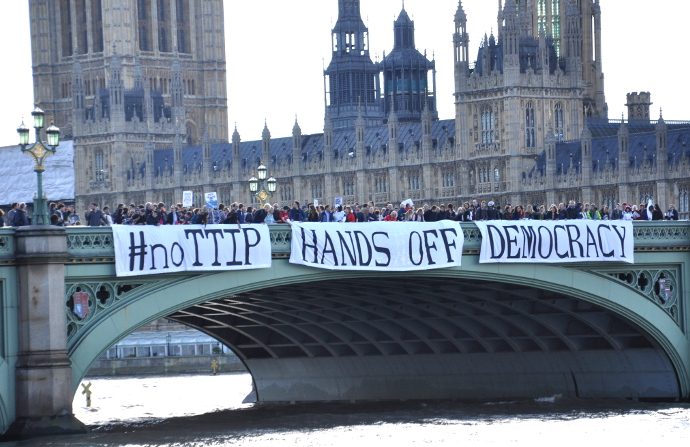 War on Want | 31 January 2016
TTIP transparency 'farce' as Germany opens MP reading room
German MPs will be granted restricted access to documents from secret EU-US trade negotiations as of 1 February, with the opening of a Berlin reading room for consolidated texts of the controversial Transatlantic Trade and Investment Partnership (TTIP).
Access to the documents will only be possible under supervision in the Federal Ministry for Economic Affairs, with all use of cameras or mobile phones prohibited and only limited note-taking allowed. Germany's Minister for Economic Affairs, Sigmar Gabriel, has confirmed that any MP caught breaking the rules will face disciplinary proceedings.
John Hilary, Executive Director of War on Want, said: "It is laughable to suggest that TTIP negotiations are in any sense transparent or legitimate. MPs are expressly forbidden from sharing any information with the general public, despite the fact that it is our rights that are being traded away behind closed doors. TTIP makes a mockery of democracy, and no amount of government propaganda can hide that. The farce goes on."
Even the official German government video launching the reading room acknowledges the irony of allowing the media to take photographs of a room where all cameras will be banned from now on.
The video includes views of the reading room with a photographic guide to the key elements in it, reproduced below.
Starting in the top left corner and moving clockwise, the signs translate as follows: Lockers (for mobile phones etc) - Reference library (reference works) - Work stations (maximum 8 people) - Digital documents (negotiating language: English) - Supervisor (official of Ministry for Economic Affairs) - Computer (not networked) - Confidentiality agreement (must be signed before use).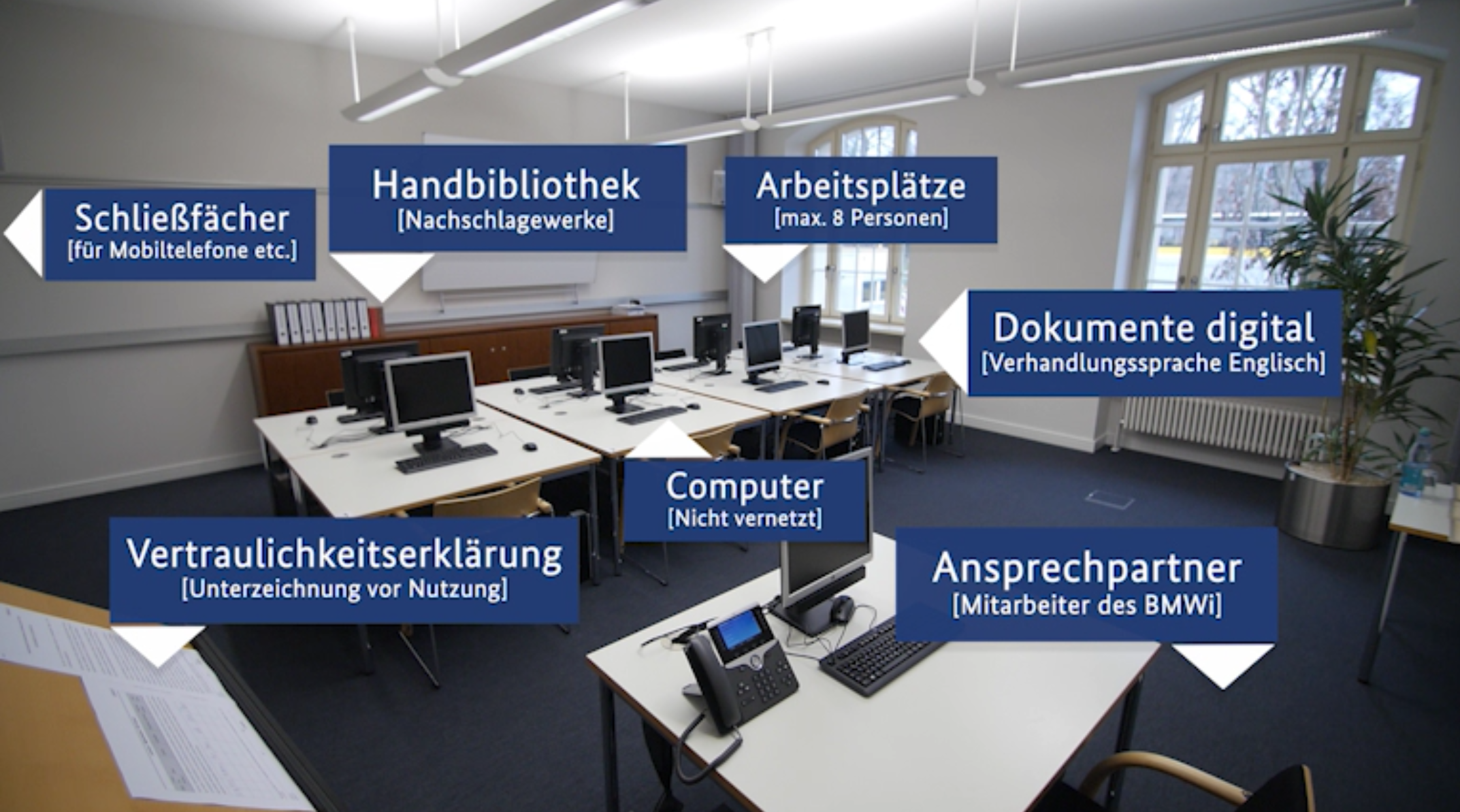 ---