U.S. trade czar says Britain would lose on trade outside the EU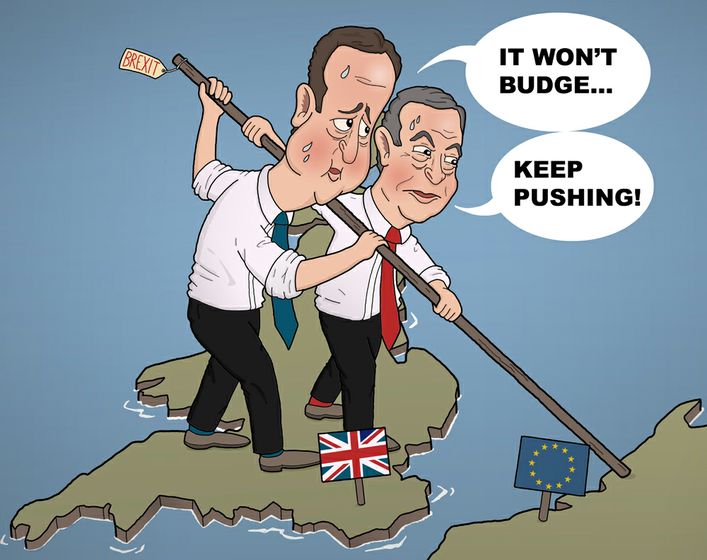 Reuters | 28 October 2015
U.S. trade czar says Britain would lose on trade outside the EU
By Krista Hughes and Philip Blenkinsop
The United States is not keen on pursuing a separate free trade deal with Britain if it leaves the European Union, U.S. Trade Representative Michael Froman said on Wednesday, the first public comments from a senior U.S. official on the matter.
British voters are due to decide before the end of 2017 whether their country should remain in the EU, and opinion polls show rising support for leaving the bloc.
Froman's comments undermine a key economic argument deployed by proponents of a British exit, who say the United Kingdom would prosper on its own and be able to secure bilateral free trade agreements (FTAs) with trading partners.
The United States is Britain's biggest export market after the EU, buying more than $54 billion in goods from the United Kingdom in 2014.
"I think it's absolutely clear that Britain has a greater voice at the trade table being part of the EU, being part of a larger economic entity," Froman told Reuters in an interview, adding that EU membership gives Britain more leverage in negotiations.
"We're not particularly in the market for FTAs with individual countries. We're building platforms ... that other countries can join over time."
If Britain left the EU, Froman said, it would face the same tariffs and trade barriers as other countries outside the U.S. free trade network.
"We have no FTA with the U.K. so they would be subject to the same tariffs – and other trade-related measures - as China, or Brazil or India," he said.
Washington has just sealed a major trade deal with 11 other Pacific nations and wants to wrap up negotiations with the EU on the Transatlantic Trade and Investment Partnership (TTIP) by the end of next year.
The United States is Britain's second-largest export market for vehicles outside the EU.
If Britain is not part of the EU and therefore not part of TTIP, British cars exported to the United States, such as those made by Jaguar Land Rover, would face a 2.5 percent tariff and could be at a disadvantage to German and Italian-made competitors.
British exports of fuel and chocolate could also be at a disadvantage if TTIP abolishes tariffs on those products.
---