UK, Sacu strike post Brexit trade deal
All the versions of this article: [English] [français]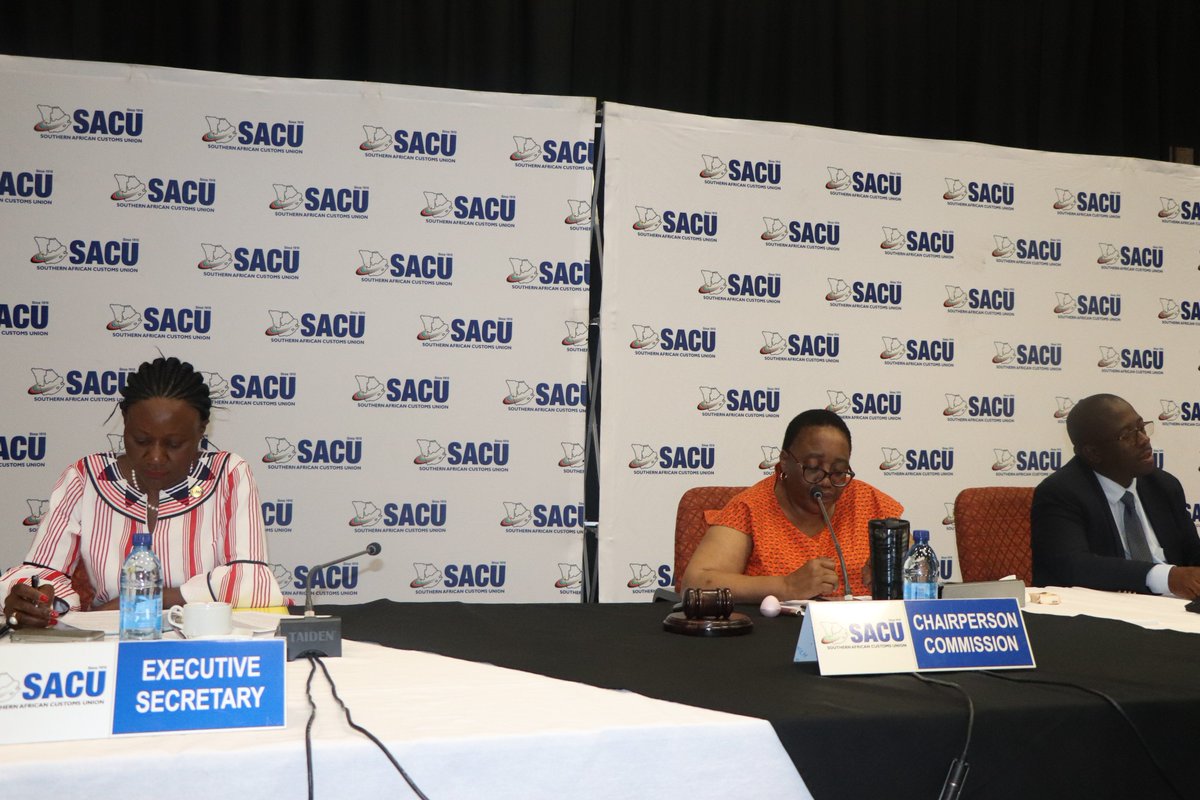 The Namibian | 12 September 2019
UK, Sacu strike post Brexit trade deal
by Nghinomenwa Erastus
PREFERENTIAL trade extended to Southern African Customs Union (Sacu) members and Mozambique will remain intact, even if the United Kingdom breaks away from the European Union.
This was announced by the British High Commission yesterday.
"The UK has this week (10 September) initiated an economic partnership agreement with the Southern African Customs Union and Mozambique (Sacu+M) that will allow business to keep trading freely after Brexit," the statement indicated.
This marks the end of formal trade discussions that have been ongoing. The UK-Sacu+M economic partnership agreement will be subject to final checks before it is formally signed on a date still to be announced.
This agreement will mean that if Brexit happens as envisaged, the UK will allow trade on preferential terms with South Africa, Botswana, Lesotho, Namibia, Eswatini and Mozambique to continue, with further support in economic development of these Commonwealth partners paving the way for new trade and investment in the future between the parties.
Economists Klaus Schade and Daniel Kavishe welcomed the announcement, saying it removed the uncertainty, and gives some sense of direction in terms of trade to Sacu+M.
"The rollover of the EPA between Sacu+M and the UK after Brexit is certainly good news since it removes uncertainties regarding the trade framework once the UK has left the EU," Schade stated.
However, he cautioned that the agreement can only come into force once Brexit materialises, since the UK cannot sign new trade agreements while it is still part of the EU.
He added that the UK has struck similar agreements with other trading partners in its efforts to leave the EU since there is no time to negotiate new agreements.
"There are other issues that need to be resolved with the EU once the UK has left. But for the time being, we can continue trading under the current agreement," Schade observed.
Kavishe explained that a Brexit no-deal at this stage could lead to volatility risks, which would affect Namibia's reserves' level and trading ability.
"We, however, are cautious that a Brexit no-deal could still lead to a currency volatility risk, which at this stage could have a material impact on overall reserve levels and overall capacity to trade in the future.
The UK exported machinery and mechanical appliances worth N$7,4 billion in 2018, motor-vehicles worth N$6 billion, and beverages worth N$2,4 billion to Sacu+M.
Major imports to the UK from Sacu+M included edible fruit and nuts (N$9,9 billion), and motor-vehicles valued at N$7 billion.
---