UN expert says secret trade deals threaten human rights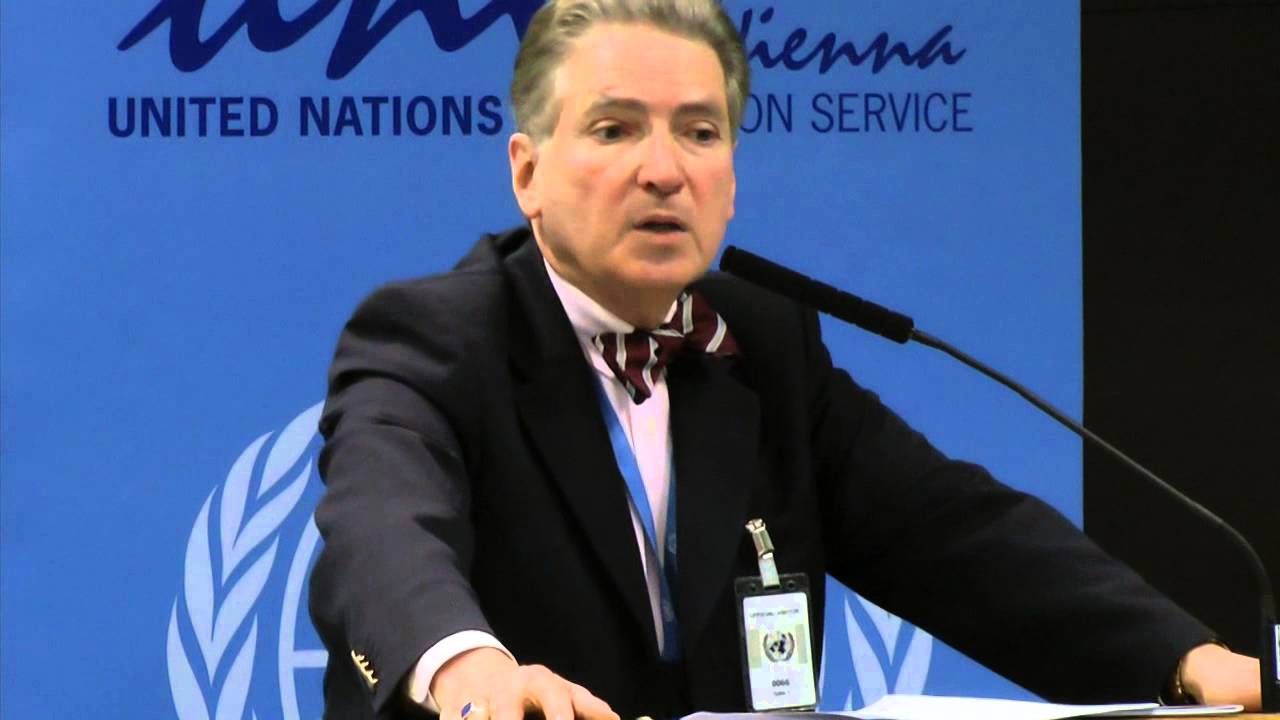 Reuters | 23 April 2015
UN expert says secret trade deals threaten human rights
– Independent expert says talks exclude key stakeholders
– Views could fuel opposition to U.S. deals with EU, Pacific
– Concern over companies' ability to sue states (Adds quotes, details)
By Tom Miles
GENEVA, April 23 (Reuters) - Secret negotiations on international trade deals threaten human rights, an independent United Nations expert said on Thursday in comments that appeared aimed at agreements the United States is seeking with the European Union and Pacific nations.
In a statement, Cuban-born U.S. lawyer Alfred de Zayas voiced particular concern about provisions that allow companies to sue states.
"I am concerned about the secrecy surrounding negotiations for trade treaties, which have excluded key stakeholder groups from the process, including labour unions, environmental protection groups, food-safety movements and health professionals," said De Zayas, who is U.N. special rapporteur on promotion of a democratic and equitable international order.
The United States, Japan and 10 other countries are racing to conclude the Trans-Pacific Partnership, which would cut trade barriers and harmonise standards covering two-fifths of the world economy and a third of global trade.
The Transatlantic Trade and Investment Partnership, a U.S.-EU negotiation, has met strong public opposition in Germany, in part due to rising anti-American sentiment linked to revelations of U.S. spying and fears of digital domination by firms like Google.
In remarks likely to be leapt on by opponents of the agreements, De Zayas said they would only be democratically legitimate if governments ensured enough public disclosure, consultation and participation. "Fast-tracking" such treaties was detrimental to democracy and disenfranchised citizens.
CONFLICTS OF INTEREST
"I am especially worried about the impact that investor-state-arbitrations (ISDS) have already had and foreseeably will have on human rights, in particular the provision which allows investors to challenge domestic legislation and administrative decisions if these can potentially reduce their profits," he said.
Such tribunals were mostly constituted by corporate lawyers, who had potential conflicts of interest and whose decisions were not accountable or subject to appeal, violating the right to adjudication by independent tribunals, he said.
Some campaigners oppose ISDS, or investor-state dispute settlement, because they say it gives corporate interests power over government policy, such as cigarette maker Philip Morris International's legal challenge against Uruguay's tobacco control laws.
Proponents say companies must be able to protect their investments, which means they need the ability to make governments stick to their promises.
Many in Europe, including the European Parliament, fear U.S. multinationals will use ISDS to challenge Europe's food, labour and environmental laws on the grounds that these restrict free commerce.
In the United States, the campaign against ISDS has been spearheaded by influential Democratic Senator Elizabeth Warren.
(Reporting by Tom Miles; Editing by Mark Trevelyan)
---