United States and Europe disagree on GM crops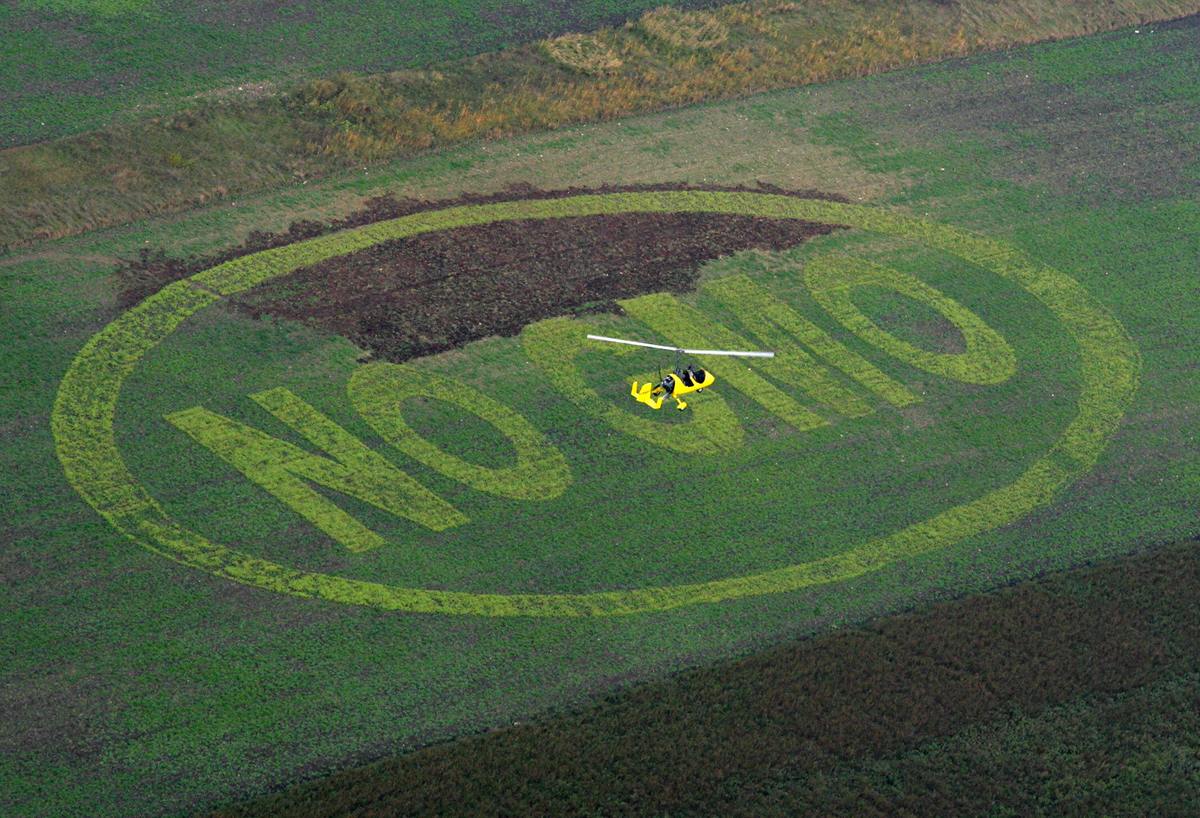 The Irish News | 2 March 2016
United States and Europe disagree on GM crops
by Gary McDonald
COMING soon to a plate near you – a large dollop of genetically modified organisms.
Well, not if the EU can help it.
America, where GMOs have been in the human supply chain for more than two decades, want their currently banned crops to be imported into Europe.
They insist Europeans are not aligned to the science which proves there is absolutely no risk to consuming genetically-modified food.
But that single emotive issue could potentially bring down the €4 trillion (£3.1 trillion) Transatlantic Trade and Investment Partnership (TTIP).
Europe, though, is standing firm on this hugely controversial chapter of the free trade deal, and that in turn may scupper the stated ambition of both camps to have a sign-off on TTIP by the end of this year.
Yesterday, parties to the trade deal said they are "not remotely interested in forcing anybody to eat anything", but argued that decisions about what is safe should be made by scientists not politicians.
They believe US crops should be allowed into the EU based on favourable findings on GMO usage from the powerful European Food Safety Authority.
Critics, however, claim allowing genetically-modified crops and chemically washed beef into European markets will undermine food safety, environmental standards and job security.
Some 19 EU countries have already opted out of growing GMOs within any part of their territories (including Ireland and the UK apart from England).
Belgium is applying the opt-out rule for only part of its territory while Germany wants to pursue more GMO research.
US policy chiefs, who are hosting a series of meetings with European journalists in Washington this week, insist there is too much mis-information on the GMO issue.
All 28 EU nations already require GMO labelling on products using substances already authorised to be grown within the Union, and the Americans say as long as the labels are fact-based, this will reflect an accurate assessment of any perceived risk.
Scientists have argued that the problem with GMOs isn't necessary the technology, but the fact that they haven't lived up to their hype, and that genetically modified crops have not fully delivered on promises to drastically reduce world hungry or significantly cut down on the need for pesticides.
Meanwhile the EU media grouping, including the Irish News, were formally updated on TTIP progress at the US State Department by President Obama's right-hand man Ambassador Michael Froman.
The US trade representative – who has a meeting tomorrow with European Commission Vice-President Jyrki Katainen in Washington – said he was "pleased" at the work completed in Brussels last week and the continuing momentum.
"While we already have a very deep and broad economic arrangement with the EU, our view is that we can always do better.
"With TTIP, we want to see two highly industrialised and highly regulated economies come together to set new global standards, make it more efficient to trade back and forth, enhance our collective competitiveness and bring more benefit to consumers."
He added: "Our view remains that we can get over the line this year with an accelerated progress, and President Obama is giving the negotiations his full support in these crucial final stages."
It emerged that the president is likely to attend the Hannover Messe research and technology fair in April, when he is expected to engage with politicians not just in Germany, but from other EU regions including the UK and Ireland.
---