US amenable to trade talks with Japan, 4 other TPP members: USTR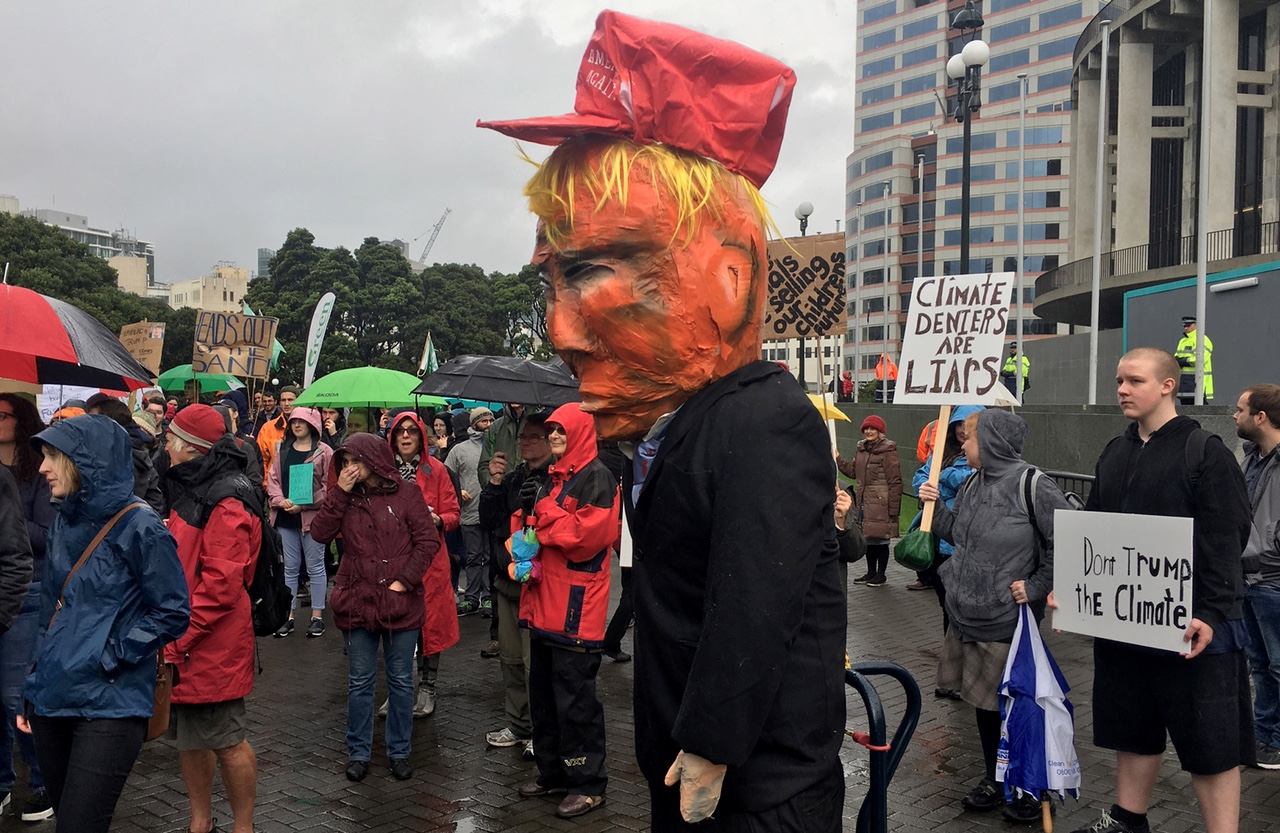 Kyodo | 1 March 2018
US amenable to trade talks with Japan, 4 other TPP members: USTR
President Donald Trump is willing to start market liberalization talks with Japan and four other Trans-Pacific Partnership members which do not have free trade agreements with the United States, the Office of the U.S. Trade Representative said Wednesday.
Trump has "indicated a willingness to engage with the other TPP countries — either individually or collectively — on terms that will lead to significantly improved market outcomes," the office said in an annual report.
"In 2018, the Trump administration will continue efforts to build stronger, better and fairer trading relationships with these countries," the report said, in reference to Japan, Vietnam, Malaysia, New Zealand and Brunei.
The report, however, did not refer to Trump's suggestion in recent weeks that Washington may rejoin what is now the 11-member TPP if it were a much better deal for the country. Trump pulled the United States out of the then 12-member pact soon after his inauguration in January last year.
Despite Trump's perceived attempt to drive a wedge between the 11 members, they have agreed to promote a revised version of the TPP without the United States — or a so-called TPP 11 — and are planning to sign the new pact on March 8 in Chile with an eye on bringing it into force next year.
The TPP, a regional free trade agreement Trump has blasted as costing American jobs, never came into force after the U.S. withdrawal.
While the United States "seeks a closer trade relationship with Japan," Washington is committed to achieving "a fair and reciprocal trading relationship" with Tokyo, according to the report.
The Trump administration "seeks equal and reliable access for American exports to Japan's markets in order to address chronic trade barriers, imbalances and deficits with Japan," it said.
The 2018 Trade Policy Agenda and 2017 Annual Report, delivered to Congress by USTR Robert Lighthizer, noted that the United States already has free trade agreements with the six other TPP members — Canada, Australia, Mexico, Chile, Peru and Singapore.
The Republican administration also pledged to address "unfair" trade barriers for American food and agricultural exports in economies such as Japan, China, India, Vietnam and the European Union.
The administration seeks to "resolve barriers to American lamb, beef, horticultural products and processed foods to Japan," according to the report.
Japan has led TPP 11 negotiations while hoping that the United States will rejoin the initiative. The Trump administration has not promoted bilateral trade talks with Asian economies to the extent it wishes because many countries would prefer multilateral arrangements for furthering regional economic integration.
Japanese officials have said there was no guarantee the United States would win better terms under a bilateral pact with Japan, as a multilateral framework like the TPP allows members to offset concessions made with one country through advantages gained from another.
"It would be wrong for the Trump administration to expect that it could win more market access or other concessions from Tokyo in a bilateral trade deal than what Japan compromised under the TPP," one official said.
---