US back ECOWAS' efforts to attain borderless trade status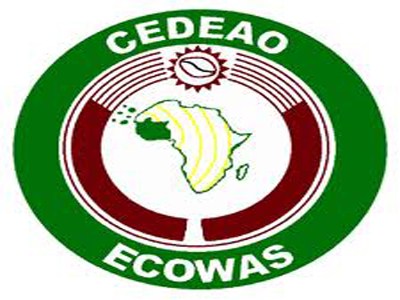 This Day, Nigeria
US Back ECOWAS' Efforts to Attain Borderless Trade Status
28 Feb 2014
Countries in the West African sub-region were yesterday reassured of the support of the United States in their quest to establishing a borderless trade environment in the ECOWAS region.
The assurance was delivered by the United States Ambassador to Nigeria, James Entwistle, at the third conference of the Borderless Alliance in Lagos, themed "Borderless 2014 – Enabling Growth." He noted that with freer trade there will be increased economic development across the region.
Entwistle, therefore called for the repositioning of the private sector through proactive policies as trading is essentially between companies and not between countries.
"Facilitating trade is not merely a development objective, it is a development imperative with freer trade, comes economic growth and prosperity throughout the region and the United States is here to lend our assistance to reach these goals," he said.
In his remarks the president of the Borderless Alliance, Ziad Hamoui, noted that over the past two years the organization has been advocating the removal of trade barriers in West Africa which has led to their being recognised as genuine ECOWAS technical partners.
"We have taken a practical approach towards the regions many problems addressing them with concrete actions with an active presence in nine West African countries," he said.
He stated that regional trade indeed is all about the little expenses associated with moving goods and services across West Africa which contributes in making trade in our region one of the most expensive places to do business if not the most expensive place.
"Our natural resources travel half the world away, get manufactured and shipped back at much cheaper price than when we want to do it ourselves sadly our trade and transport system are cumbersome, inefficient, time consuming and prone to manipulation," he said.
He explained that it was only by bringing these costs down and opening the regional markets that we can hope for any improvement in regional trade stressing that essence of the Borderless Alliance is to promote regional integration not only to make trade less expensive but also to make the cost of living more affordable.
In his remarks, the managing director of the Nigerian Export Import Bank (NEXIM) Robert Orya, noted that the significance of the forum was underscored by the relevance of trade to global development.
"Empirical evidence has shown that unlike the other developed regions of the world, Africa has continued to underperform its growth and development potentials, partly due to its low trade volumes, amongst other factors," he said.
He pointed out that intra-regional trade was low and has stagnated at about 10 per cent and 12 per cent respectively for Africa and ECOWAS, in sharp contrast to the European Union's 50 per cent, 40 per cent in the North American free trade area (NAFTA) and 25 per cent among the association of south east Asian nations (ASEAN).
"This low trade performance bears correlation with the African development challenges and therefore deserves concerted efforts of the public and private sectors to remove some of the impediments to free trade and regional integration towards creating a freer, bigger market and attracting investment capital," he said.
He mentioned that impediments to trade in the ECOWAS region include tariff and non tariff barriers and that removing such trade barriers largely require the cooperation and strong political will among member countries to bring about the needed redress.
In his view, the Borderless Alliance has become very important and relevant to foster cross-country collaboration in concert with ECOWAS and NEPAD objectives of promoting regional integration and economic development.
---