US concerned over Taiwan's meat import ban, wants its removal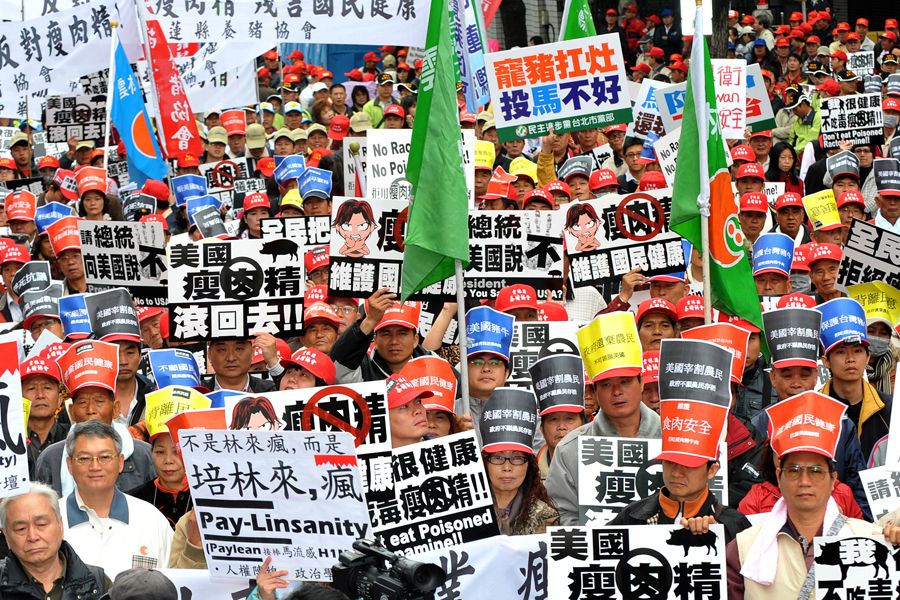 Focus Taiwan | 1 March 2018
US concerned over Taiwan's meat import ban, wants its removal
By Kuan-lin Liu and Rita Cheng
(CNA) The United States has once again raised concerns over Taiwan's bans on its pork and beef products, highlighting the issue in its "2018 Trade Policy Agenda and 2017 Annual Report" filed by the Office of the United States Trade Representative (USTR), and refocusing attention on what has been an obstacle to the two countries signing a free trade agreement.
In the annual report, the USTR underscored U.S. concerns about Taiwan's agricultural policies, which it said "are not based upon science."
This refers to Taiwan's "zero tolerance" policy on U.S. pork imports that contain a leanness-enhancing drug known as ractopamine, which Taiwan has adopted due to lingering concerns about the drug's safety and strong opposition from local pig farmers.
According to the USTR, one of the main priorities for the U.S. in its trade with Taiwan is to remove "Taiwan's barriers to U.S. pork products and certain U.S. beef products produced using ractopamine."
The use of the food additive is authorized in the U.S. by its Food and Drug Administration with roughly 60-80 percent of all U.S. pigs fed ractopamine, which explains why the U.S. is eager to eliminate the ban.
While Taiwan has not amended its ban on ractopamine in pork products, which has been in effect since 2006, it relented on its ban of the chemical in beef products in 2012, allowing such imports with a maximum ractopamine residue level of 10 ppb into the country.
Ractopamine, meanwhile, continues to be banned in all 27 European Union member states, China and Russia.
Another priority for the U.S., according to the USTR report, is to remove "other barriers to U.S. beef offal products" in Taiwan.
On the subject of agricultural policy, the report said the U.S. is also focused on Taiwan's rice procurement systems, restrictions on potatoes with greening, its regulatory process for setting pesticide maximum residue limits, and market access barriers facing U.S. agricultural biotechnology products and certified U.S. organic products.
The report indicated that the U.S. will continue to work under the United States-Taiwan Trade and Investment Framework Agreement (TIFA) and through the World Trade Organization to address these issues that are important to U.S. stakeholders.
---