US-Japan trade deal may be delayed over car tariffs
All the versions of this article: [English] [français]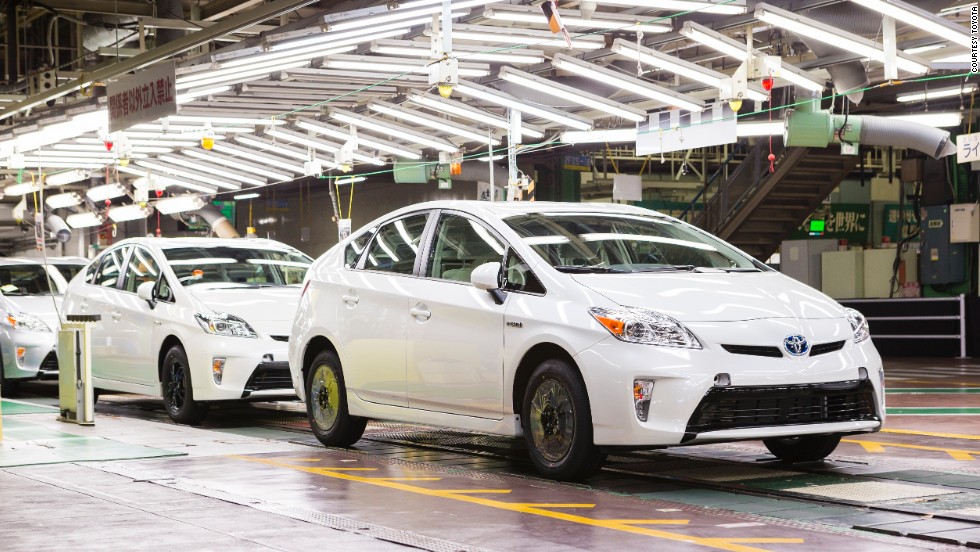 New York Times | 23 September 2019
US-Japan trade deal may be delayed over car tariffs
By Ana Swanson
WASHINGTON — The United States and Japan may fall short of signing a trade deal this week, as negotiators from both countries grapple with how to resolve President Trump's threat to place tariffs on cars from Japan.
The two countries had been working toward signing a limited trade deal this week, as Mr. Trump and Prime Minister Shinzo Abe of Japan prepare to appear side by side at the United Nations General Assembly meeting in New York. Instead, the two sides may issue a joint statement, and keep working toward completing an agreement in the coming weeks, several people familiar with the negotiations said.
A main sticking point is Mr. Trump's threat to put a tax on cars that are imported into the United States from Japan. The levies would be similar to those he has already placed on steel and aluminum imported from Japan, Europe and other nations. Mr. Trump has long seen his threat to tax cars, which make up more than one-third of the goods Japan shipped to the United States last year, as a source of leverage that has brought Japan to the trade negotiating table.
But that threat — and Mr. Trump's mercurial negotiating strategy — has also become an obstacle to the deal's resolution, according to people familiar with the discussions. Japan is seeking a firm commitment from the administration not to tax Japanese cars and is pushing to include a "sunset clause" in the pact that would cause the deal — and any benefits it has delivered to American agricultural producers — to expire if Mr. Trump follows through on his car tax threat, these people said.
The Trump administration has pushed back on such a provision.
Both sides are also carrying out a "legal scrub" of their agreement to ensure the agreed-upon provisions have no unintended effects.
The impasse raises questions about whether the United States and Japan will be able to finish the deal in the coming weeks, in time for the Japanese legislature to consider the agreement when it convenes next month. The prospective deal with Japan would drop some barriers to American exports of beef, pork and wheat, helping to shore up political support for Mr. Trump among American farmers who have been badly hurt by his trade war with China. In return, the United States would drop its barriers to Japanese machinery and chemicals, and both sides would sign onto new standards for e-commerce and other digital trade.
After meeting with Mr. Abe at a summit of global leaders in France in August, Mr. Trump said that the United States and Japan had reached an agreement "in principle." Last week, his administration sent a notification to Congress that it intended to enter into an agreement in the coming weeks.
Unlike a traditional trade pact, which covers nearly all sectors of the economy, the Japan deal would be confined to a few sectors and products. But it would be an important political talking point for the president, who has struggled to make progress in trade talks with China and has not persuaded congressional Democrats to pass the revised North American trade deal.
It could also help mollify American farmers and ranchers, who have complained about Mr. Trump's decision to pull the United States out of the Trans-Pacific Partnership, a multicountry trade deal that included Japan. Mr. Trump said he could secure better trade terms for American farmers through bilateral talks.
While Japan initially resisted Mr. Trump's requests for one-on-one negotiations on a trade deal, the threat of auto tariffs brought Japan to the negotiating table to discuss a more limited trade agreement.
The Trump administration determined this year that imports of automobiles posed a threat to America's national security, by eroding an industrial base that also supplies the United States military. The decision cleared the way for the president to impose tariffs on foreign cars and car parts, as he has done on imports of steel and aluminum, including from Japan.
But in May, the administration said it would postpone that decision an additional six months as it continued to negotiate for trade agreements with both Japan and the European Union, two major importers of cars to the United States. One of Japan's main priorities in its negotiations has been securing a guarantee that its cars will not be hit by such a tax.
Daniel C. Sneider, a lecturer in East Asian studies at Stanford University, said inserting a clause into the deal that would withdraw Japan's concession on agriculture if Mr. Trump goes back on his word "is a very clever solution to their problem." Mr. Sneider added the problem is that "Trump cannot be trusted but they can't say that in public."
Masato Otaka, press secretary for Japan's Ministry of Foreign Affairs, said the two sides were continuing to work toward a deal.
"This is an important issue for us and the U.S.," he said on Monday while in New York for the United Nations General Assembly. "I think the target was set previously to sign the agreement by the end of September. Frankly speaking we still have some time. All my colleagues in the government are making their best efforts to actually meet this target."
---