US, Malaysia plan to resume trade talks early 2008
Reuters | Mon Nov 19, 2007
US, Malaysia plan to resume trade talks early 2008
By Doug Palmer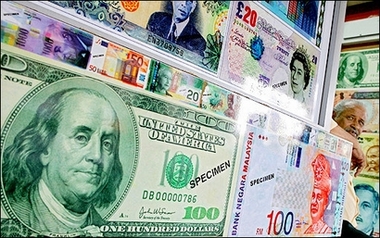 WASHINGTON, Nov 19 (Reuters) — The United States and Malaysia are planning to resume formal negotiations on a free trade agreement early next year, after failing to reach a deal in early 2007, a U.S. trade official said on Monday.
"The Malaysia FTA (free trade agreement) would be an important achievement," Steve Norton, a spokesman for the U.S. Trade Representative's office, told Reuters.
"We have stayed in touch with the Malaysians and we are finalizing dates for a formal round of negotiations early next year," Norton said.
The moderate Muslim country in southeast Asia was the United States' 10th-largest trading partner in 2006 with two-way trade totaling $49.1 billion.
Malaysia's leading exports to the United States include computers, computer accessories, telecommunication equipment and electronic goods such as televisions.
About 46 percent of the $12.6 billion in U.S. exports to Malaysia last year were semiconductors. Malaysia also imported more than $500 million of U.S. civilian aircraft.
The two countries launched talks on a free trade pact in March 2006 but failed to sign a deal before the Bush administration's trade promotion authority expired in June.
That law allowed the White House to submit trade agreements to Congress for a straight up-or-down vote without any amendments.
It has long been considered essential for U.S. trade talks, but U.S. trade official have said they are prepared to negotiate with Malaysia without the law.
A delegation of 12 American companies — including General Electric, ConocoPhillips, Microsoft, Hewlett-Packard and Oracle — lobbied for the free trade deal in meetings with Malaysian officials last week in Kuala Lumpur.
Also, U.S. Trade Representative Susan Schwab was in Singapore on Sunday and Monday for the annual meeting of economic ministers from the 10-member Association of Southeast Asian Nations (ASEAN), which includes Malaysia.
Both countries had hoped to reach a deal by early 2007. But talks were delayed by a change in Malaysia's lead negotiator and Kuala Lumpur's hesitation to open the country's government procurement market to more U.S. companies.
Marc Mealy, senior director for Malaysia affairs at the U.S.-ASEAN Business Council, said it would probably take at least two more formal rounds of the negotiations to finish a deal.
If talks go well, Congress could vote on the pact before the U.S. presidential election in November 2008, Mealy said.
Even though other pending free trade agreements with Panama, Colombia and South Korea face obstacles in Congress, Mealy said he believed a deal with Malaysia would have broad bipartisan support because of the country's geopolitical and economic importance.
Some renewal of trade promotion authority to protect the agreement from unfriendly amendments would be needed before lawmakers vote on it, Mealy said. (Editing by Cynthia Osterman)
---