US wants more from Japan than under TPP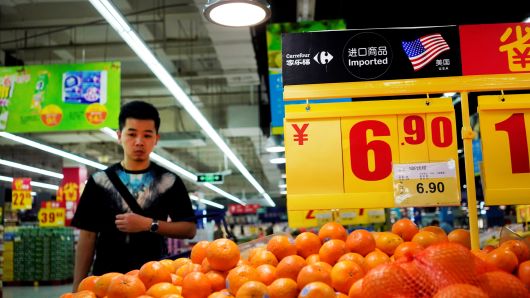 NHK World Japan - 10 April 2019
US wants more from Japan than under TPP
US Secretary of Agriculture Sonny Perdue said he wants bigger compromise from Japan on tariffs for American farm goods than the two countries had agreed on for the Trans-Pacific Partnership. Washington withdrew from the free-trade pact soon after President Donald Trump took office.
Perdue spoke to reporters on Tuesday, ahead of bilateral trade talks scheduled to begin on Monday in Washington.
He said, "We hope very quickly we can get a trade agreement with Japan, a bilateral agreement that certainly equals or exceeds the TPP provisions."
He also said the TPP has put American farmers at a disadvantage since it took effect at the end of last year.
Japan's minister in charge of the negotiations, Toshimitsu Motegi, will sit down for talks with US Trade Representative Robert Lighthizer.
President Trump has said the US trade deficit with Japan is too big. Reducing that deficit is a high priority for his administration, along with narrowing trade imbalances with China and the European Union.
---