VDA urges heads of state to fast-track EU-US FTA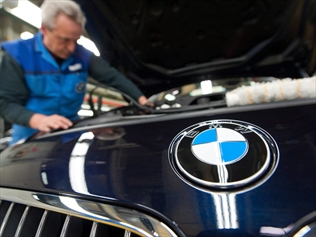 just-auto.com | 15 January 2013
DETROIT : VDA urges heads of state to fast-track EU-US FTA
By Simon Warburton
Germany's automotive industry association, (VDA), is calling for any revamped European Union-US Free Trade Agreement (FTA) to concentrate on establishing common standards in a bid to slash billions of dollars from development costs.
Speaking at this week's North American International Auto Show (NAIAS) in Detroit, VDA president, Matthias Wissman, insisted FTA talks needed to be kick-started at heads of state level to leverage huge potential in common standards rewards.
Negotiations are scheduled to start this spring between the two continents with the VDA estimating both blocs could constitute 40% of the global light vehicle market and have an "enormous impact" on the rest of the world.
"I have talked to people in the White House and they want this to be real which will change the minds of hundreds of thousands of bureaucrats who are still blocking," said Wissmann. "I want to support chancellor [Angela] Merkel and responsible people in the EU. Detroit is a good place to push that.
"Merkel was talking in Davos [the Switzerland gathering of global business leaders and politicians] about the so-called free trade area - our hope is the new American administration will buy this idea because the business circle in the US wants this."
Wissmann cited the manufacture of electric vehicles as an area where commonality could slash costs by vast amounts - with this potentially passed on to the consumer - but it needed concerted political dynamism at the highest echelons.
"We need leaders and heads of state, the president of the US and EU leaders, to push that," he said.
"If you would get a start, it would revitalise the growth on both sides of the Atlantic and not only in the automotive market."
---