What US business wants from a UK deal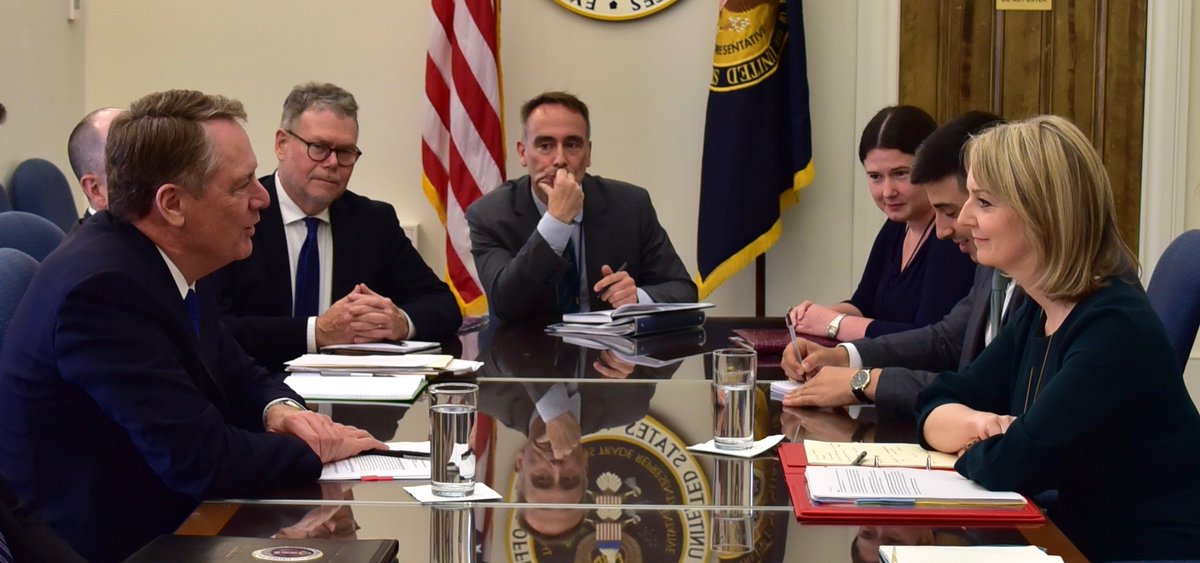 Politico | 27 February 2020
What US business wants from a UK deal
By SABRINA RODRIGUEZ
Lighthizer will hold preparatory talks with Truss today ahead of formal negotiations on a U.S.-U.K. free trade agreement in the coming weeks, which U.S. business groups are eager to see.
"They're still feeling out what can get done in the context of the U.S.-U.K. relationship," Myron Brilliant, the U.S. Chamber of Commerce's executive vice president for international affairs, told reporters at a briefing on Wednesday.
Lighthizer's visit comes as the U.K. is expected to publish its negotiating mandate for a free trade agreement with the U.S. next week — the last procedural barrier to starting talks.
Potential and fault lines : The U.S. business community sees "a great opportunity on the services side, on the digital side and on the [intellectual property] side to codify very high standards" in a trade deal with the U.K., Brilliant said. But sensitivities on agriculture in the U.K. and government procurement in the U.S. will complicate talks, he said.
Lighthizer to give speech : Lighthizer will give a speech on Monday at the Oxford Union, where he could spell out U.S. hopes for both the U.K. trade deal and ongoing talks with the EU.
Ducks in a row : The next year could be pivotal for U.S.-U.K., U.S.-EU and U.K.-EU trade relations, the Chamber said.
"To us, it would make a whole lot more sense for the U.K. to sort out its relationship with Brussels first," Marjorie Chorlins, senior vice president for European Affairs at the business group, told reporters ahead of a trip next week to London and Brussels with 20 U.S. companies to meet with U.K. and EU officials.
U.K. Prime Minister Boris Johnson wants to proceed with both talks at the same time, even though the U.K. must reach a deal with the European Union by Dec. 31 to ensure trade continues to flow smoothly. That's the U.K.'s biggest priority because 50 percent of its trade is with the EU, as opposed to 15 percent with the United States, she said.
"It's going to be a challenge for them. And part of the challenge is it's not entirely clear that they know what they want," Chorlins said.
---