With eye on African market, India readies offers for free trade pact with Mauritius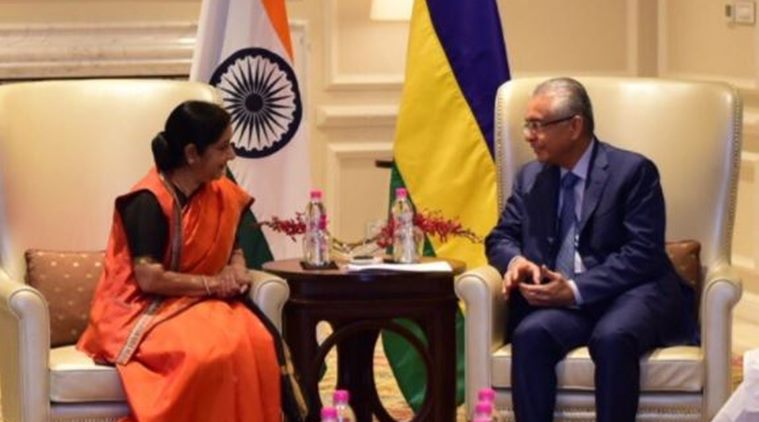 The Hindu | 15 July 2018
With eye on African market, India readies offers for free trade pact with Mauritius
by Amiti Sen
India and Mauritius will soon exchange a list of offers to reduce import tariffs on goods as part of a free trade agreement (FTA) that is being negotiated.
The choice of items for India for greater market access, though, is not too big as only around 6 per cent of goods in the island nation are dutiable; the rest are already duty-free.
However, as Mauritius is part of a host of FTAs in Africa including the just-concluded 44-nation African Union FTA, India is hopeful that a bilateral trade agreement with the country could open the doors wider to the entire continent, according to a government official.
The broad contours of the FTA, called the Comprehensive Economic Cooperation Partnership Agreement (CECPA), will include trade in goods, trade in services, dispute settlement, trade remedies, economic cooperation and technical barriers to trade, the official added.
"In the fifth round of negotiations that concluded in Mauritius last week, we got a clearer picture of what the agreement would be like.
"While Mauritius understands that the pact can't be very wide as India's tariffs are relatively much greater, the Indian side also accepts that actual tariff cuts have to be offered, and merely giving a margin of preference over other countries won't do," the official said.
The two sides will soon exchange their list of offers. "India has to be careful about protecting its domestic industry in items like sugar and textiles," the official said.
Chinese challenge
With China already prepared to sign an FTA with Mauritius later this year, the pressure on India is greater.
"Geopolitical reasons for signing a free trade pact with Mauritius are also important as we cannot allow China to have a greater influence there," the official said.
Negotiations on the CECPA had first begun in 2005, but they were soon suspended as there was no agreement on the definition of 'enterprise' and treatment of 'shell companies' in the chapters on services and investment.
But after the two countries signed the revised Double Taxation Avoidance Agreement, negotiations on the CECPA resumed in 2016.
While India will not get a very enhanced market access in goods, a favourable agreement in services could open up opportunities in sectors such as hotels and tourism, the official added.
Moreover, the FTAs and preferential arrangements that Mauritius has with Africa, and other countries, could increase the reach of Indian goods to those regions through Mauritus.
Not only does Mauritius have several FTAs in Africa, it is also offered Generalised System of Preferences by Japan, Norway, Switzerland, the US, and the Customs union of Belarus, Kazakhstan and Russia.
While India's exports to Mauritius in 2017-18 were worth $1.07 billion, its imports were worth $20.6 million.
---