WSJ: Revised KORUS FTA jeopardized by auto tariff dispute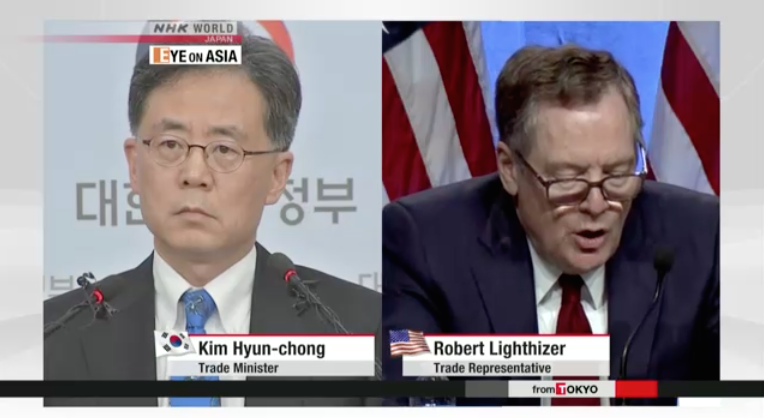 KBS | 8 August 2018
WSJ: Revised KORUS FTA jeopardized by auto tariff dispute
A revised free trade agreement between South Korea and the U.S. is reportedly in jeopardy after President Donald Trump threatened to impose heavy tariffs on auto and auto parts imports.
The Wall Street Journal reported on Tuesday that the South Korean parliament may not ratify the only free trade deal the Trump administration has successfully renegotiated, unless Washington exempts Seoul from potential 25 percent tariffs on auto imports.
The report said that the South Korea case was the first time the Trump administration reached a deal on such a renegotiation, and it seemed to offer a template for other deals.
However, the deal is said to be in jeopardy because Trump subsequently threatened to impose tariffs of up to 25 percent on auto and auto-parts imports on national security grounds under Section 232 of a 1962 trade law.
It quoted Floor Leader Hong Young-pyo of South Korea's ruling Democratic Party as saying last month that the Korean parliament cannot ratify the revised deal if the U.S. invokes section 232 to impose additional tariffs on South Korean cars.
---