Xi Jinping's pet Belt and Road Initiative could be sticking point in India-China ties, say experts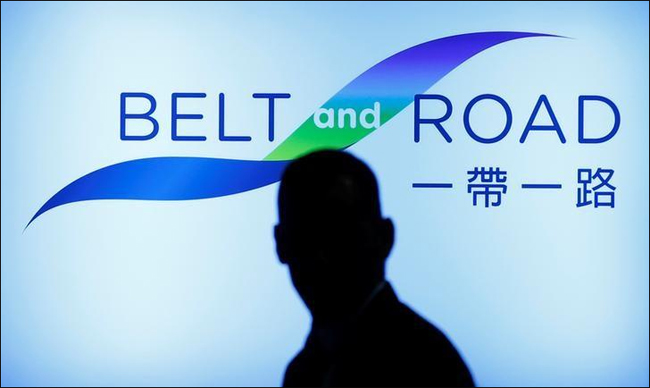 Financial Express | 14 March 2018
Xi Jinping's pet Belt and Road Initiative could be sticking point in India-China ties, say experts
Xi Jinping's pet Belt and Road Initiative (BRI) can pose a "major challenge" in resetting China's ties with India, analysts here have said, days after the Chinese parliament backed his plan to rule indefinitely amid Sino-India rapprochement following the Dokalam standoff. The BRI, a multi-billion-dollar initiative launched by Xi when he came to power in 2013, has become a major sticking point in the bilateral ties. The BRI also includes the China-Pakistan Economic Corridor (CPEC) which India opposed as it goes through Pakistan-occupied Kashmir.
India had also boycotted last year's Belt and Road Forum organised by China. The BRI, aimed at promoting network of roads, ports and rail networks all over the world to spread China's influence, is now expected to vigorously pushed by Xi after the National People's Congress on March 11 removed the two-term limit for the president. The historic mandate for Xi to continue in office for life came just as India and China began a high-level dialogue to put the ties back on track after the relations were bogged down by a host of issues including, the CPEC and the 73-day long standoff at Dokalam last year.
Defence Minister Nirmala Sitharaman will visit to China next month which officials say will send a very strong message to the international community about efforts by both countries to improve relations. "There are very serious efforts are being made by both countries to improve relations and China attaches a lot of importance to its ties with India in the region," Hu Shisheng, Director of the official China Institutes of Contemporary International Relations told PTI here.
As the two countries seek to address a number of issues like China blocking India's efforts to list JeM leader Masood Azhar as a global terrorist by the UN as well as India's entry to the Nuclear Suppliers Group (NSG) besides Dokalam, they need to come up with a creative solution to address differences on the BRI, Hu said. "Now Xi is set to be at the helm for a long term and he is going to pursue the BRI very seriously" as this is his project, he said.
China, which has been maintaining that the BRI will not have any impact on its stand that Kashmir issue should be resolve between India and Pakistan, has also offered initiatives like renaming the CPEC to address India's reservations. Officials say Chinese investment flows into India have been affected as China has been routing all its external investments in recent years only under the BRI. India is also a part of the Bangladesh, China, India, Myanmar (BCIM) corridor which is also part of the BRI but has made little progress.
Officials say China's investments in India were just about USD 3.5 billion far less than USD 20 billion promised by Xi during his visit to India in 2015. Hu said both countries needs to show flexibility. While China should be flexible by not pressing India to cooperate under the BRI framework for investments in India, New Delhi could make reciprocal gestures to get the investments for infrastructure projects. Rong Ying, the vice president of China Institute of International Studies, which is affiliated to the Chinese Foreign Ministry, said both the countries need to address the trust deficit.
"Equally important is for both countries to find a way to address differences in a constructive and forward looking manner," he told PTI. He also said there was no need to worry about the long-term rule by Xi. "I don't see any reason for worry. I only want to see that the two sides draw correct lessons (out of Dokalam standoff). Then we can work hard for a stable relationship," he said. "No one wants an incident like Dong Long (Dokalam). We are able to solve it through peaceful way through talks shows the maturity off the relationship," Rong, who formerly worked as a Chinese diplomat in India, said.
About what effect Xi's long term rule will have on the boundary dispute, he said, "the boundary dispute has to be better managed. I don't see in the near future the possibility of an early settlement in sight," he said. The annual border talks by special representatives and other mechanism would held help to develop the trust, he said. The two sides have held 20 rounds of border talks to resolve differences over the 3,488 long Line of Actual Control (LAC).
---