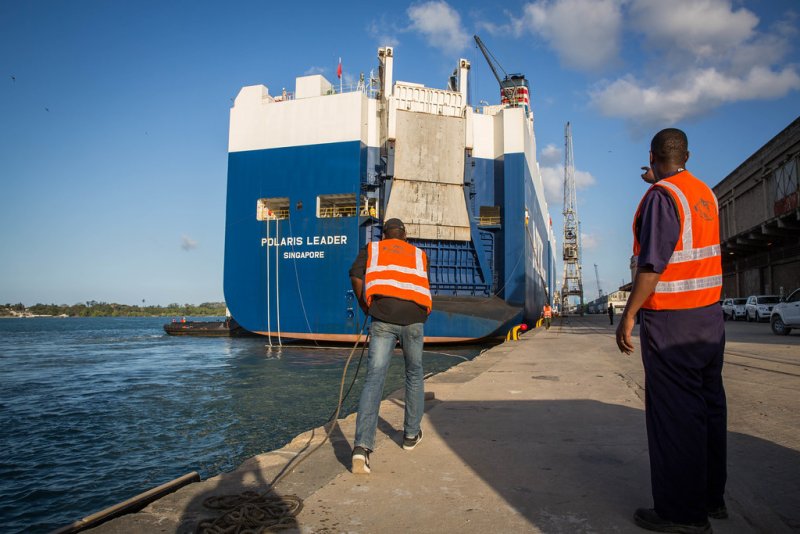 Bilateral deal-making involving governments of Africa.
photo: World Bank/CC BY-NC-ND 2.0
---
The World Trade Organisation has given the green light for Libya to begin talks on becoming a member. The decision, which received US backing at a meeting in Geneva, is the latest sign of Libya's rehabilitation in the international community.
Minister of Commerce and Industry Dr. Hashim Yamani and US Trade Representative Robert B. Zoellick signed in Washington last week a Trade and Investment Framework Agreement (TIFA) designed to boost bilateral relations in the wake of the Sept. 11 events and the Iraq war. The agreement, signed in Washington on July 31, was released by the US Embassy here yesterday.
Links

---

Tralac's page on the African Continental Free Trade Area

The Southern and Eastern Africa Trade Information and Negotiations Institute (SEATINI) is a regional non-governmental organization founded in 1996 soon after the WTO Singapore Ministerial Conference — mainly focusing on WTO, but also bilateral and regional trade negotiations in Africa.

The Southern and Eastern African Trade Information and Negotiations Institute (SEATINI) is an African initiative to strengthen Africa's capacity to take a more effective part in the emerging global trading system and to better manage the process of globalization.