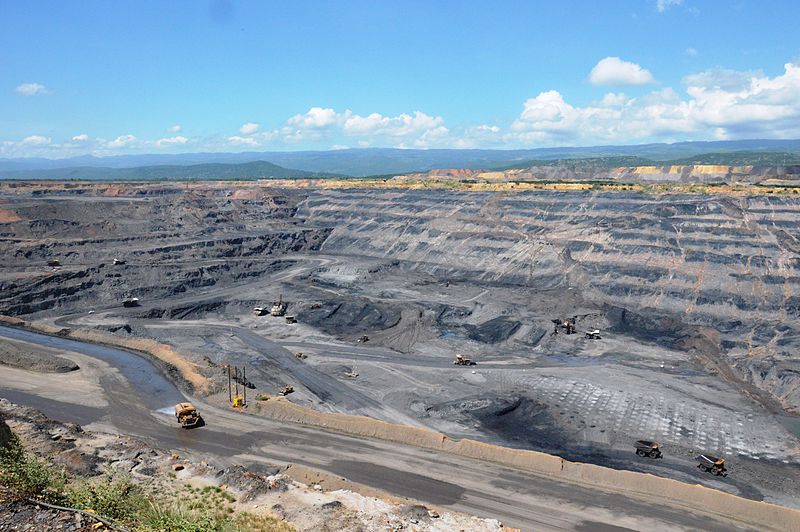 On 7 June 2008, Canada concluded free trade agreement (FTA) negotiations with Colombia. The Canadian government has pushed this agreement, stating that "Colombia is an established and growing market for Canadian exporters (e.g. wheat, pulses, barley, chemicals, paper products, and heavy equipment) and service providers (mining, oil and gas, engineering, information, and communication sectors), as well as a strategic destination for Canadian direct investments (mining, oil exploration, printing, and education)."
Canada has also said that the FTA will "promote a more stable and predictable investment environment in Colombia." Many Colombians and Canadians think otherwise, and believe that the investment and economic ramifications of the FTA will lead to more instability and increased human rights violations in a country already plagued with violence and conflict. Canadian mining interests, for example, will benefit greatly from equal treatment in the exploitation of Colombian natural resources. But in a country where trade unionists and labor activists are routinely threatened and murdered, many say that the involvement of Canadian business interests will only increase illegal persecution of those who struggle for fair working conditions and other labour-related causes. Mineral exploitation, such as that being developed in the town of Marmato by Canadian Colombia Goldfields, threatens the displacement of whole communities in order to facilitate mining, in a country already estimated to have between 1.8 and 3 million internally displaced people.
Canada-Colombia trade relations are nominal in comparison to other countries, barely surpassing $1 billion in trade each year. However, in terms of sectors engaged in megaprojects, such as mining or oil and gas, Canadian multinationals are among the major players.
Regarding Canada's promotion of this FTA, Michael Hart, a professor at Carleton University in Ottawa says, "It's a political gesture [on behalf of the Harper government] toward an embattled government in Colombia." The question is whether Uribe's government, with its civil war involving an all-out offensive on guerrilla groups, handshakes with paramilitaries, and the dirty war on trade unionists, the political left, and human rights defenders, is the kind of "embattled" regime that Canada should be making friendly "gestures" to.
There was no public draft text of the agreement to speak of, and the agreement was concluded without waiting for an assessment from the Standing Committee on Foreign Affairs and International Trade.
There has been minimal media coverage and the majority of Canadians are unaware of the existence of this accord.
The agreement was signed by the Government of Canada on 21 November 2008 over strong criticism from the opposition parties and condemnation from Colombian civil society organizations. It came into force on 15 August 2011, providing important strategic value to the government of Colombia in terms of facilitating the ratification of its FTAs with the US and the EU.
last update: May 2012
Photo: Hour.poing/Wikimedia/CC BY-SA 3.0
Links

---

Confronting the Canada-Colombia FTA