Anti-TPP protesters clash with riot police in Chile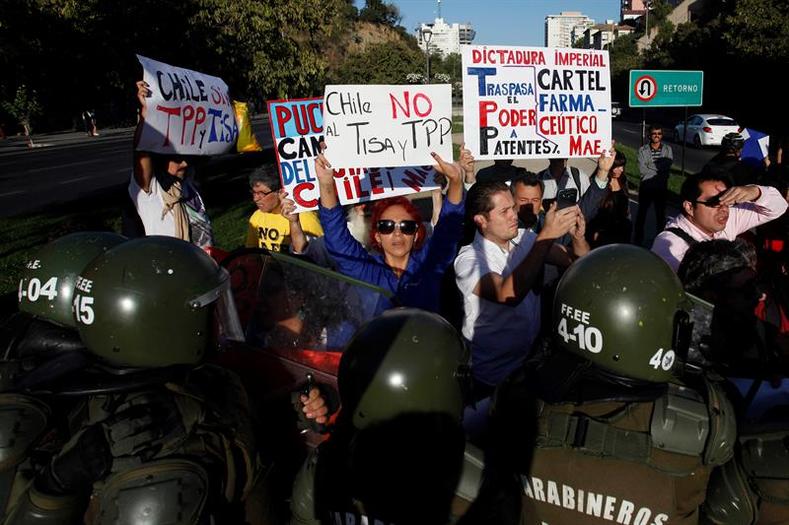 Tele Sur | 15 March 2017
Anti-TPP protesters clash with riot police in Chile

Riot police clashed with protesters Tuesday in the Chilean coastal town Viña Del Mar, where representatives of the 11 remaining member states of the Trans Pacific Partnership together with China, Colombia and South Korea met to discuss trade in the Asia-Pacific region and the new outlook for economic cooperation after the United States' exit from the TPP.
Local social movements staged protests to pressure decision makers to steer away from breathing life back into the TPP, harshly criticized around the globe as a disaster for democracy, jobs, food security, affordable health care and the environment.
Activists took to Twitter to denounce the treatment they received, charging that they were unreasonably attacked with tear gas by the police force, and once dispersed they were arrested without justification.
On Wednesday, participating countries wrapped up the meeting, announcing that they had discussed "a way forward that would advance economic integration in the Asia Pacific." They did not spell out what such economic integration would look like.
teleSUR takes a look at how anti-TPP protesters faced off against riot police in Viña Del Mar to say "No" to a trade policy that puts profits before people.
---