Australia pressuring Canada in TPP for greater wine access, citing EU gains
All the versions of this article: [English] [français]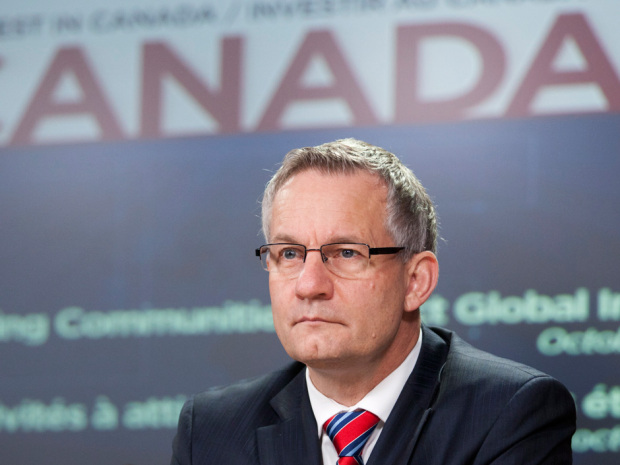 The Canadian Press | 31 May 2015
CP: Australia pressuring Canada in TPP for greater wine access, citing EU gains
By: Mike Blanchfield, The Canadian Press
OTTAWA - Australia is pressuring a reluctant Canada to lower trade barriers on its wine industry, pushing for similar concessions that were won by the European Union, The Canadian Press has learned.
An internal memo from the Department of Foreign Affairs, Trade and Development says Australia is pushing for greater market access for its wine in Canada as part of the ongoing negotiations of the Trans Pacific Partnership.
Australia is citing gains made by the EU in its comprehensive agreement in principle with Canada — known by the acronym CETA — which was announced in late 2013, but is still being finalized.
Canada is pushing back because it doesn't appear to want a repeat of the concessions it offered Europe under CETA in the TPP talks, which includes 12 countries from Asia, the United States, Mexico, Canada and Australia.
The April memo is significant because it sheds light on the opaque nature of the TPP talks, which have faced heavy criticism for being unaccountable to the public.
It also demonstrates something that many analysts have seized on: that the wins and losses in CETA would have implications in other major trade deals.
That includes not only the TPP, but Europe's ongoing free trade talks with the United States.
CETA removed several non-tariff irritants and add-on service fees imposed on European wine and spirits exports. It also eliminated a federal requirement that all imported foreign spirits be blended with Canadian spirits.
"Government of Canada officials have advised B.C. trade officials that certain TPP parties, most notably Australia, are seeking market access treatment on par with the treatment obtained by the EU in CETA," says the April 17 briefing note, stamped "secret," which was prepared for a meeting of senior federal trade officials in Ottawa and their provincial counterparts in British Columbia.
"Canada is actively trying to move TPP parties away from a CETA-like outcome, but continue to face pressure."
Trade officials in Ottawa have asked the provinces if they might be willing to grant some concessions, the memo says.
This includes granting some TPP countries most-favoured-nation status on "elements of the CETA wine and spirits outcome," it says.
"To date, B.C. has indicated that it would likely have no issue in principle with offering TPP parties those commitments made in CETA that are relevant in the CPP context."
The memo gives no additional details on the positions of the other provinces.
The memo also does not refer to any other TPP countries by name, however Chile and New Zealand, two countries in the group, are known to have robust wine industries.
A spokesman for the Department of Foreign Affairs, Trade and Development declined comment on memo's contents.
Toronto lawyer Lawrence Herman, a trade expert with Herman and Associates, said each trade deal creates a benchmark that has ramifications for subsequent negotiations.
"Progress in these subsequent and ongoing negotiations, like the TPP, to a large degree are measured against what has been concluded previously, i.e. the Canada-EU trade agreement," Herman said Sunday.
A separate leaked memo, obtained by The Canadian Press in 2013, showed that European negotiators believed they were able to get more concessions out of Canada than they expected. It also said they might have settled for less had Ottawa bargained harder.
The Europeans cited wines and spirits as one of the sectors where they did particularly well, along with gains in cheese exports and bidding on government contracts.
Jan Westcott, president of Spirits Canada, said the EU trade pact was a win for Canada's liquor exporters as well as Canadian consumers.
And he also predicted TPP countries will want the same tariff reductions for their wines and spirits that European countries gained under CETA.
"I think TPP offers huge opportunities there for a number of those countries," he said.
---