Indonesian free trade deal a big win for Aussie farmers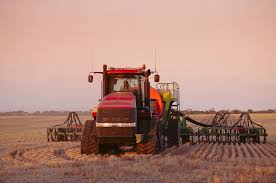 Australian Farmers - 06 March 2019
Beef, grains, dairy, sugar, fruit, vegetable and honey farmers are cheering after the signing of the Indonesia-Australia trade deal in Jakarta this week.
Signing of the Indonesia-Australia Comprehensive Economic Partnership Agreement (IA-CEPA) puts the finish line in sight after eight years of back and forth negotiations between the two nations.
Although there are still hurdles to be crossed, this free trade agreement will strengthen an already thriving relationship by improving market access and reducing tariffs.
"Indonesia is the world's biggest importer of Australian wheat and Australia is Indonesia's largest supplier of red meat. Australian dairy products and sugar are also highly valued by our neighbour," National Farmers' Federation CEO Tony Mahar said.
Cattle producers are one of the biggest winners under the deal, which will see the quota for duty free live male cattle rise to 575,000 head per year, then grow at 4 per cent per year to 700,000.
"Beef is the cornerstone of Australia's trade relationship with Indonesia. Live cattle exports and the growing boxed beef trade has secured Australia's place as Indonesia's largest supplier of red meat," Cattle Council of Australia CEO Margo Andrae said.
"This agreement is a win for cattle producing families and rural communities in Australia and the tens of thousands of Indonesians who work with Australian cattle and beef at the import end of the supply chain."
Australia is also now the only country with formal access to Indonesia's feed grain market with an annual trade volume reaching 4.2 million tonnes, valued at $1.3 billion.
"Previously, Australia's existing trade with Indonesia has been almost exclusively wheat for milling purposes," GrainGrowers General Manager for Policy & Research Luke Matthews said.
"Under this trade agreement, Australian farmers will now be able to access the rapidly growing Indonesian feed grain market, providing new opportunities for Australian feed wheat, barley and sorghum."
Two of Australia's key vegetable exports, the carrot and potato industries, were also the main beneficiaries from the IA-CEPA.
"The agreement should lead to an immediate increase in the trade of these commodities to Indonesia."
AUSVEG CEO James Whiteside.
"Given Indonesia is predicted to have the world's fifth largest economy by 2030, the IA-CEPA will help ensure that Australia, and its horticulture producers, will be able to benefit from the country's expected economic growth."
With the details of the deal in place it's now up to the Australian Parliament to ensure the landmark trade agreement is ratified.
"It's a matter of significant national importance that free trade agreements, like the IA-CEPA, enjoy bipartisan support and passage through both House," Mr Mahar said.
"In the face of drought and floods, it's vital that the future interests of farmers are not compromised by short-term partisan politics.
NFF CEO Tony Mahar.
"A stronger agricultural sector means more jobs, more jobs means more sustainable, more vibrant regional communities and an overall stronger national economy."
---