Big Pharma looks to stem losses after trade deal defeat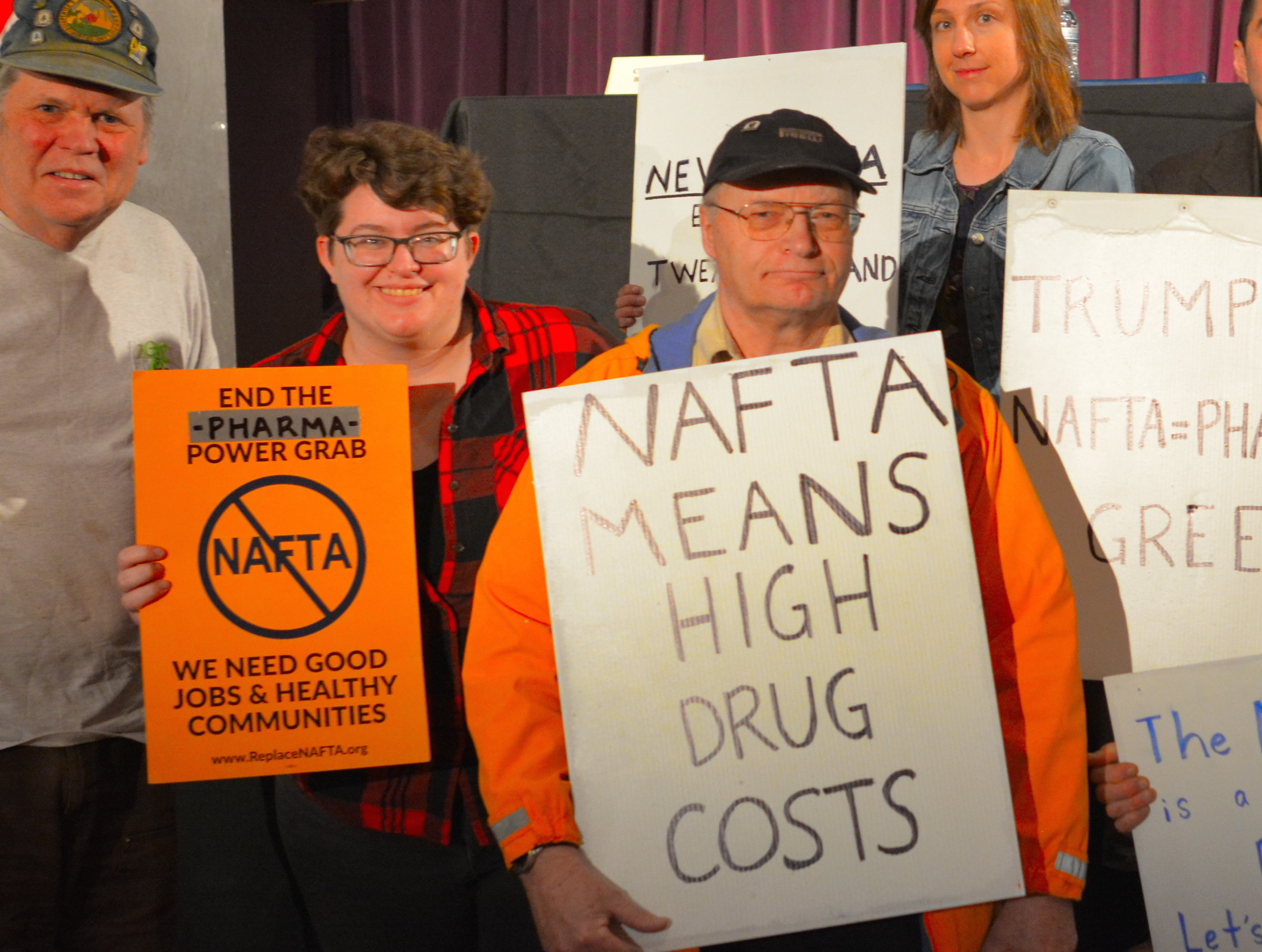 The Hill | 14 January 2020
Big Pharma looks to stem losses after trade deal defeat
By Peter Sullivan
The powerful pharmaceutical industry is trying to cope with a rare loss in the North American trade deal now moving through the Senate.
Drug companies are protesting the elimination of a provision that would have given them 10 years of market exclusivity for an innovative type of drug called biologics. That measure was dropped from the United States-Mexico-Canada Agreement (USMCA) at the behest of House Democrats, who warned it could have locked in higher drug prices.
That's left an industry already facing a wave of fury over drug prices isolated in their opposition to a deal being cheered by other business groups.
For now, drugmakers are largely sidestepping a full-scale fight over an agreement that is primed for passage, and instead looking to prevent such losses in future trade deals.
Sources familiar with the strategy say the industry is working to get senators on record in support of including the protections it lost in this deal in future trade agreements with other countries but that drug companies are also not trying to get GOP senators to vote against the USMCA, a likely impossible task.
Instead, the industry, worried about the precedent this deal sets, is trying to stem its losses and build support for including the intellectual property protections in future trade deals with countries like China.
Joseph Damond, executive vice president for international affairs at the Biotechnology Innovation Organization, which represents biotech companies in Washington, said industry had been expecting House Democratic and White House negotiators to craft a compromise on the provision, but not that it would be stripped out entirely.
"To have the provision eliminated entirely was just very disappointing and a real blow," Damond said in an interview, arguing that small, innovative biotech companies would be hit hardest.
He said it would be "very difficult" to try to get GOP senators to oppose the agreement over "one particular issue" but that the industry's message has instead been that "this should not be viewed as a template" for future trade agreements.
Sens. Bob Menendez (D-N.J.) and Pat Toomey (R-Pa.) spoke out against the removal of the biologic protections at the Senate Finance Committee session on the trade agreement this month, and the Senate Health Committee session to review the deal on Wednesday provides another opportunity for lawmakers to go on record on the issue.
Advocates for lower drug prices, meanwhile, are touting the removal of the provisions as a sign of a changing tide in Washington.
"It is a clear and important sign of pharma's declining influence in Washington and the industry knows it," said Peter Maybarduk, a director at the progressive group Public Citizen.
The trade deal fight was not the most threatening issue on the industry's plate in recent months, as companies also fought sweeping measures to lower drug prices from House Democrats, the Senate and the Trump administration.
Still, both sides of the fight over high drug prices wonder whether the loss is a sign of more sweeping changes to come as other legislation looms.
"There's conversations about, 'Should we have framed it this way with the president?' " said a pharmaceutical lobbyist. The lobbyist added that the industry is still "trying to figure out how they could have done better."
The industry said the longer market exclusivity period, which prevents cheaper competition from coming to market, was needed to allow companies to recoup the cost of their investments in innovative new medicines.
Drug pricing advocates counter that the longer exclusivity period would have simply hindered efforts to lower drug prices, including posing an obstacle if the United States wanted to lower its current period of 12 years of protections.
The pharmaceutical industry is also alone on the issue, as other business groups support the trade deal.
The U.S. Chamber of Commerce released a statement praising the deal last month that did not mention the biologic provisions, though it later followed up the next day with a second statement noting its objections to those provisions' removal.
The trade agreement is also sailing through Congress. The deal passed the House by a lopsided margin of 385-41 in December and is expected to receive a bipartisan vote in the Senate once the impeachment trial ends.
Maybarduk, of Public Citizen, said he hoped House Democrats would follow up this action by giving more support than they have so far to a bill from Rep. Jan Schakowsky (D-Ill.) that would lower the biologic exclusivity period in the United States.
That measure would face very long odds in the GOP-controlled Senate.
"My hope is that we're starting to see senators be more independent on pharma issues," Sen. Ron Wyden (Ore.), the top Democrat on the Senate Finance Committee, said in an interview. But he noted that the lessons from the trade deal for the broader drug pricing debate can only go so far because "the coalitions for trade are different than they are on pharmaceuticals."
He noted that stopping sweeping legislation to lower drug prices, such as a bill from Wyden and Senate Finance Committee Chairman Chuck Grassley (R-Iowa), seems to be a higher priority for the industry.
"They've spent a lot more money, for example, on fighting Sen. Grassley and I and other efforts at cost containment," Wyden said.
But some senators are not shedding too many tears for the pharmaceutical industry's loss in this instance
"The people with the biologics can take care of themselves," said Sen. Bill Cassidy (R-La.).
---