Bilateral agreements: Where's the US?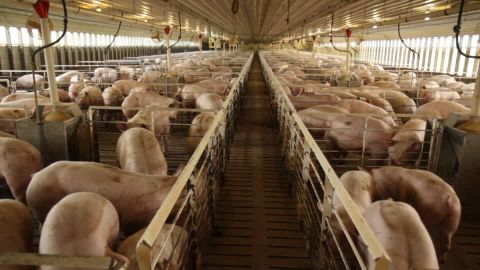 Farm Journal's Pork | 6 July 2017
Bilateral agreements: Where's the U.S.?
By JoAnn Alumbaugh
This week, the European Union and Japan formally agreed to an outline of a free-trade deal between the two countries. Though it will likely be years before the agreement is fully operational, it paves the way for trading in goods without tariff barriers between two of the world's biggest economic areas.
The president of the European Council, Donald Tusk, said the agreement showed the EU's commitment to world trade: "We did it. We concluded EU-Japan political and trade talks. EU is more and more engaged globally.
"Although some are saying that the time of isolationism and disintegration is coming again, we are demonstrating that this is not the case," he added.
What About the U.S.?
With the demise of the Trans-Pacific Partnership, the need for the U.S. to form bilateral agreements with trading partners is greater than ever. The National Pork Producers Council has urged the administration to get a Trans-Pacific Partnership-type deal with Japan. Under that trade agreement, which the pork organization strongly supported, Japan's tariffs on pork, which are determined through a so-called gate price system, would have been nearly eliminated.
When the EU-Japan agreement is fully operational, the EU will be able to sell pork to Japan at lower tariffs that will eventually phase out after 10 years.
Other countries are moving ahead on bilateral agreements and U.S. pork producers could miss out on valuable trade opportunities.
Mike Adams, host of Farm Journal's AgriTalk interviewed Dave Warner, Director of Communications for the National Pork Producers Council on Thursday morning following the announcement.
"We've let the administration know that the U.S. should focus on the Asian-Pacific area, starting with Japan," Warner said in the interview. "The Asian-Pacific area is the fastest growing region of the world."
Japan is Pivotal for U.S. Pork

The highest value market for U.S. pork is Japan, and exports are critical to U.S. producers' profitability, says NPPC President Ken Maschhoff, a pork producer from Carlyle, Ill.
"The United States must quickly finalize a trade deal with Japan if it wants to maintain that important market," he said in a news release from NPPC. "We can't stand by while countries around the world negotiate agreements that give them a competitive advantage over American products.
In 2016, Japanese consumers purchased almost $1.6 billion of U.S. pork products. Demand in Japan for U.S. pork is very strong despite tariffs and other import measures that limit market access for it.
Other nations appear to be moving ahead on bilateral agreements more quickly than the U.S.
"Other countries aren't standing idly by when it comes to these trade agreements," Warner says. "Clearly, free trade agreements are the way to go when it comes to maintaining and growing export opportunities."
Listen to the full 7-minute interview with Warner here.
Economist Dermot Hayes of Iowa State University estimated that U.S. pork exports to Japan would have increased exponentially under TPP, creating more than 5,000 new U.S. jobs.
With an EU-Japan trade pact in place, U.S. pork producers are concerned they will lose market share in the island nation.
"Producers are very dependent on exports," Maschhoff says. "Last year, were exported 26 percent of our total production, and those exports added more than $50 – representing 36 percent of the $140 average value of a hog in 2016 – to the price we received for each animal marketed. We can't afford to lose exports in our No. 1 market."
---