Cambodia, China closer to FTA signing deal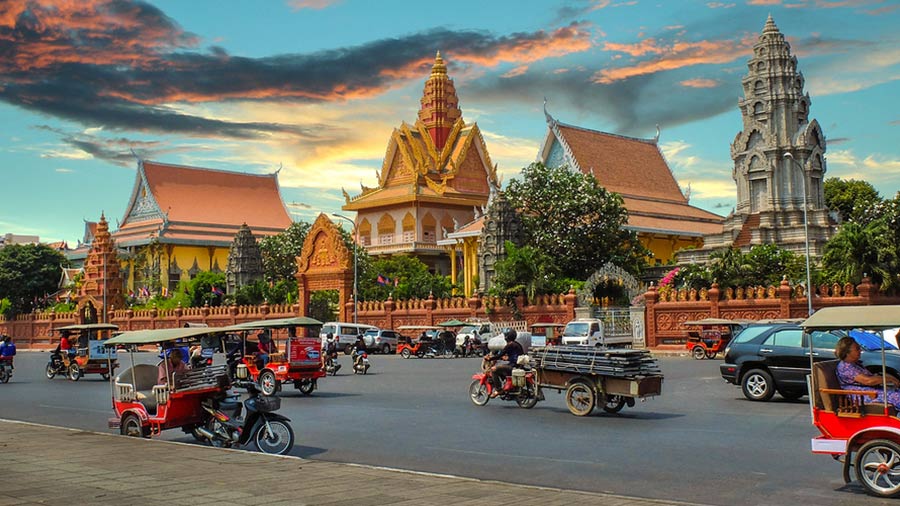 Khmer Times - 17 February 2020
Cambodia, China closer to FTA signing deal
By Chhut Bunthoeun
Cambodia and China say they are now planning to sign a free-trade deal some time later this year. The move came after the duo wrapped up their first-round negotiations, which were held last month in Beijing, China.
The Ministry of Economy and Finance late last week held a meeting discussing the result of the first-round of negotiations on the free-trade agreement' (FTA) between Cambodia and China, in which the ministry said both parties noted and highly valued the first round of talks.
"This meeting has given guideline principles to the negotiating teams, so that this enables them to have a strong foundation for the next round of discussions aimed at reaching a conclusion," it said.
It noted the talks are planned to conclude in middle of this year and both sides will be then expected to sign the trade agreement by the end of the year.
If successfully concluded, this FTA would be a new mechanism that boosts and diversifies the economic potential and visions of the two nations, observers said.
"This trade agreement is established to expand trade, investment, services and a deeper cooperation between the two countries," it said, adding that the agreement will enable Cambodia to export its "bountiful" products to the China market.
"With regard to investment, the FTA will contribute to the convenience of existing investors, expanding their businesses while attracting more investment to Cambodia," the ministry explained.
Chheang Vannarith, president of the Asian Vision Institute, said there will be a huge opportunity for the Kingdom when it comes to increasing the amount of its products being sent to the world's second largest economy and the world's biggest population at 1.4 billion.
"Through the FTA, Cambodia will be able to boost further exports, especially agriculture products, to the market and it will also strengthen the Kingdom's value chain," he said, explaining that Cambodia will become a significant market for the largest companies in China.
He added that free trade will enable it to attract medium-sized Chinese manufacturers to invest in Cambodia, allowing those companies to supply their products to large-scale companies in China. "This FTA will help increase the production network between the two countries," he emphasised.
The trade volume between the two countries has steadily increased from $5.16 billion in 2016 to $6.04 billion in 2017 and to $7.4 billion in 2018, according to government figures. The two countries aim to reach $10 billion in bilateral trade annually by 2023.
In addition to China, the Kingdom is also now pushing to reach a free-trade deal with some of the world's leading economies – namely South Korea and the Eurasian Economic Union (EAEU), the Russia-led economic bloc composed of five member states: Russia, Armenia, Belarus, Kazakhstan and Kyrgyzstan.
---