Canadian parliamentary delegation concludes successful mission to Taiwan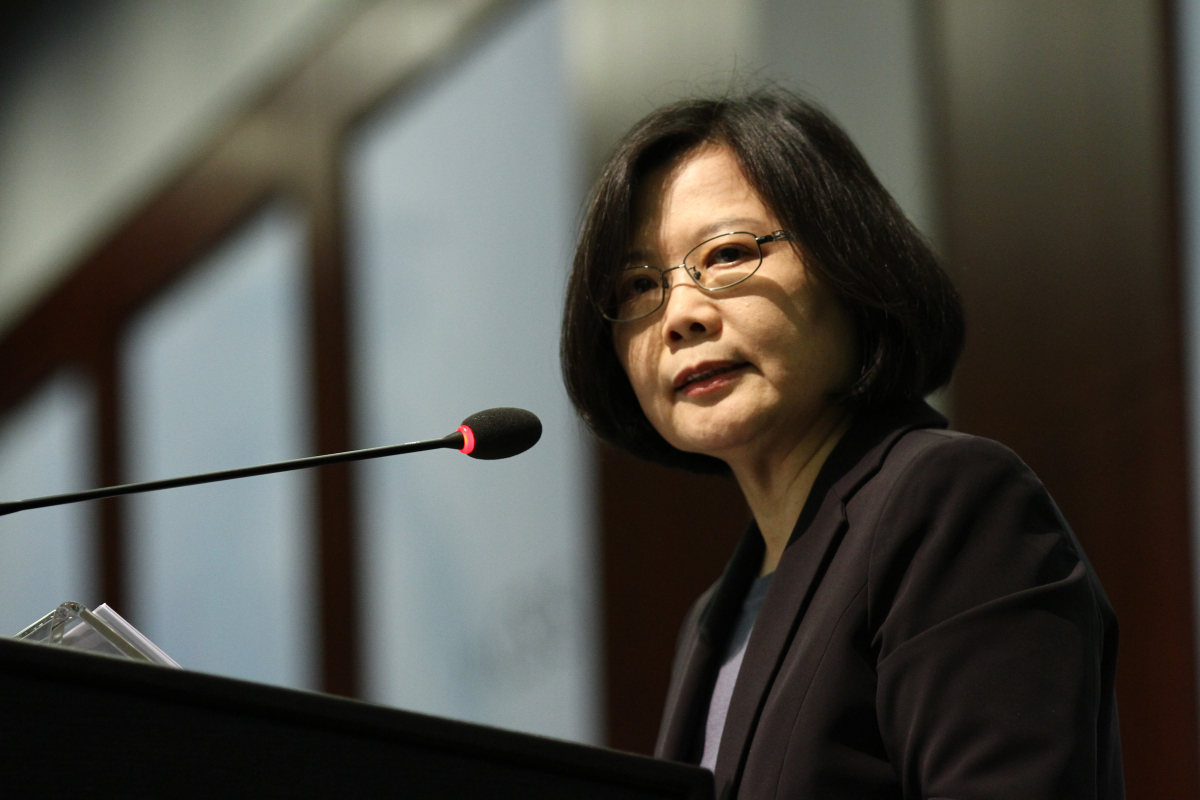 Wire Service | 19 January 2018
Canadian parliamentary delegation concludes successful mission to Taiwan
Media Release
Members of the delegation included the Hon. Mr. Ed Fast, P.C., M.P., Ms. Deborah Schulte, M.P., Mr. Pierre Paul-Hus, M.P., Mr. Luc Berthold, M.P., Mr. John Aldag, M.P., Mr. Angelo Iacono, M.P., and Senator, Mr. Stephen Greene.
In Taipei, the delegation met with Taiwan's President, H.E. Tsai Ing-wen, the Minister of the Mainland Affairs Council, Executive Yuan, Ms. Hsiao-Yueh Chang, President of the Legislative Yuan, Hon. Jia-Chyuan Su, Deputy Minister of Foreign Affairs, Dr. Wu Chih-Chung, Mr. Ming-Huey Wang, Deputy Minister, Council of Indigenous Peoples, Executive Yuan, and Dr. Ying-Yuan Lee, Minister of Environmental Protection Administration, Executive Yuan. In addition, Parliamentarians engaged with officials from the Ministry of Economic Affairs, and the Chinese International Economic Cooperation Association, as well as other stakeholders.
Trade was a predominant topic throughout many conversations as Taiwan turns to Canada for support in becoming a member of the Comprehensive and Progressive Agreement for Trans-Pacific Partnership (CPTPP). President Tsai Ing-wen is asking that Canada advocate for Taiwan's inclusion in the second round of the CPTPP meetings and to begin negotiations on a Foreign Investment Promotion and Protection Agreement (FIPA) deal with Canada to increase foreign investments.
Another key issue voiced during meetings with legislators and government officials was China's launch of M503 flight routes in the Taiwan Straits. According to Taiwanese officials, the routes were introduced by China, unilaterally, without prior consultation. Government officials expressed their concerns regarding safety and security and believe that constructive and respectful dialogue is required between China and Taiwan in order to resolve the issue.
The Canadian delegation shared its experiences with Taiwanese Parliamentarians in an effort to strengthen parliamentary ties between Canada and Taiwan. Parliamentarians concluded their meetings with site visits to both urban and rural settings including the Formosan Aboriginal Cultural Village.
Quotes
"It's my belief that, at this moment, it is extremely important that we explore the benefits of strengthening our relationship with Taiwan. As Taiwan is Canada's eleventh largest trade partner: a relationship that represents over $6 billion between the two nations, it only makes sense to continue to build this relationship as we explore other mutual interests. Furthermore, based on what we heard during our numerous meetings and discussions, it is clear that Taiwan strongly embraces the values of democracy, freedom, and cultural diversity. It is also very encouraging to see the efforts of their government to address the historical injustices made towards Taiwan's indigenous communities, and the importance they place on protecting the environment and developing green energy." - Hon. Bob Nault
"Our engagement with Taiwan's leaders highlighted our mutual desire to deepen our economic and people-to-people relationships. As a country that promotes the rule of law and embraces free and open markets, Taiwan represents a golden opportunity for Canadian businesses to expand their trade and investment opportunities within the Asia-Pacific region. We welcomed Taiwan's interest in joining the Comprehensive and Progressive Agreement for the Trans-Pacific Partnership (CPTPP) and noted our strong working relationship in other fora such as the World Trade Organization (WTO), Asia Pacific Economic Cooperation (APEC) and Trade in Services Agreement (TISA) negotiations." - Hon. Ed Fast
---