China, EU close to BIT: reports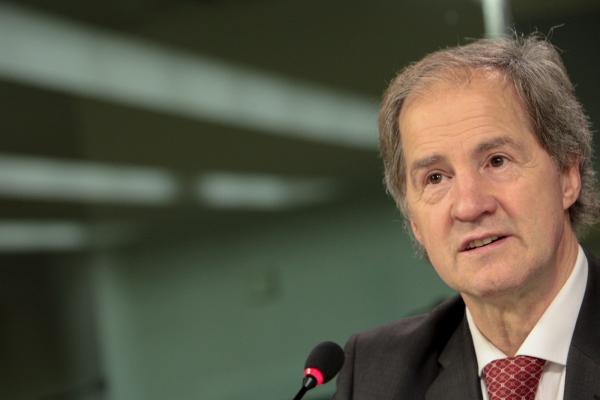 Global Times | 14 March 2018
China, EU close to BIT: reports
by Wang Cong
Despite rising concerns about Chinese investment among some European officials, China and the EU are moving fast toward completing a bilateral investment treaty (BIT) and a free trade agreement (FTA), according to media reports.
Progress in the multi-year negotiation process for the China-EU BIT could pick up this year, given the two sides' desire to invest in each other's economies, but potential hurdles are also mounting as some European officials have become wary of Chinese investment in recent months, experts noted on Wednesday.
US President Donald Trump's recent move to slap tariffs on steel and aluminum imports will affect both China and the EU and could draw them closer, but China should be cautiously optimistic about cooperation with the EU, because the US and the EU are still much closer allies, one expert warned.
After years of negotiations, China and the EU could complete the BIT as soon as at the end of this year, Shanghai-based news website kankannews.com reported on Saturday, citing Jo Leinen, a member of the European Parliament and chair of the parliament's delegation for relations with China.
Leinen further suggested that the completion of the BIT would also mean that the signing of the China-EU FTA would be close as well, read the report.
Responding to questions from the Global Times on Wednesday, Leinen said that "current negotiations for an EU-China investment agreement need to be finalized before we can start discussions about an FTA. It is currently not possible to foresee when the investment agreement will be signed."
Wei Jianguo, deputy director of the Beijing-based think tank China Center for International Economic Exchanges and a former vice commerce minister, told the Global Times that China and the EU could "definitely" complete the BIT by the year's end.
Wei had told the Global Times previously that Trump's protectionist rhetoric could bring China and the EU together to counter trade tension with the US.
Since 2012, when talks on the China-EU BIT started, Chinese and EU officials have held a total of 16 rounds of negotiations, with the most recent one being held in mid-December 2017 in Brussels.
In a statement following the negotiations on December 20, 2017, the European Commission, the bloc's governing body, indicated that talks on sustainable development, financial services and the umbrella clause for investment are still only in the initial stages.
While there is a sense of urgency to complete the BIT, obstacles are also rising, experts noted.
Hurdles ahead
"I think we should not be too optimistic because there are a lot of problems that need to be addressed. For example, some European countries like Germany are becoming very discriminative toward Chinese investment these days," Chen Fengying, a research fellow at the China Institutes of Contemporary International Relations, told the Global Times on Wednesday.
"The current environment and conditions are not very good for bilateral cooperation," Chen said, adding that BIT talks could move ahead, but not too fast, and FTA talks are not likely to be completed "any time soon."
With a growing number of Chinese companies making investments in Europe, some European officials have been proposing stricter oversight of future Chinese investment.
The EU may launch rules by the end of 2018 aimed at preventing foreign investment from threatening security, Bloomberg reported on March 4, citing Franck Proust, a French member of the European Parliament.
German officials are also looking to strengthen oversight of foreign investment in the country, after Chinese carmaker Zhejiang Geely Holding Group bought a 9.7 percent stake in Daimler AG in February, said media reports.
Total investment in Europe by Chinese companies fell 22 percent to $38 billion in 2017, according to US law firm Baker McKenzie in January. It attributed the decline to tougher regulations in China.
There are worries in the EU about the increase in Chinese investment, but Europe "welcomes investments that are made on market-based terms in a transparent way," said Mats Harborn, president of the European Union Chamber of Commerce in China.
"We expect that China will seize the opportunity to come to an early conclusion of the bilateral investment agreement between the EU and China," Harborn said in a statement sent to the Global Times on Tuesday.
---