China-Norway FTA may come next year, ambassador says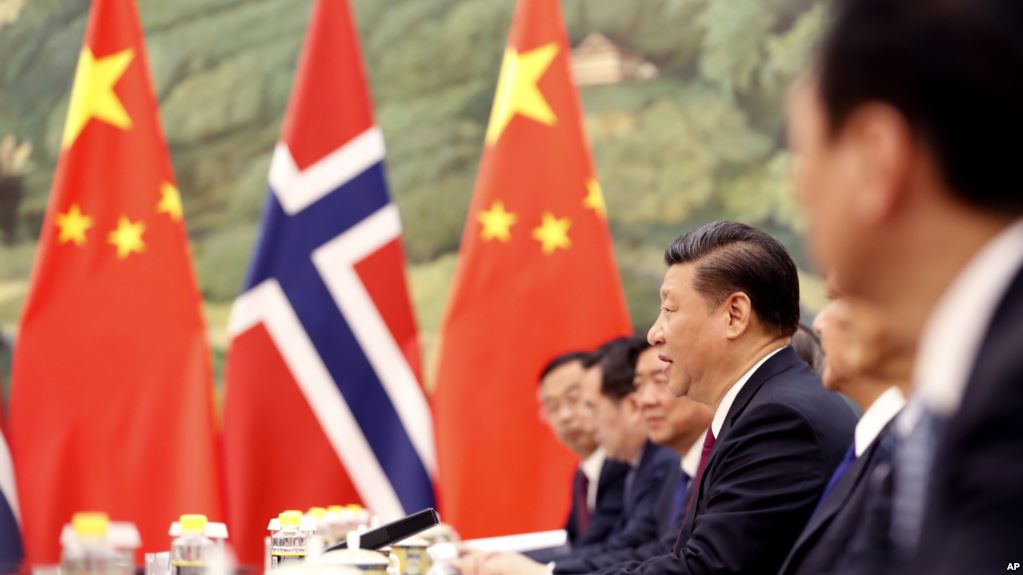 Yicai Global | 10 October 2018
China-Norway FTA may come next year, ambassador says
by Feng Difan
(Yicai Global) Oct. 10 — The China-Norway Free Trade Agreement remains a top priority for Norway, which is glad China also sees it as such, Geir O. Pedersen, Norway's ambassador in Beijing, said in an interview with Yicai Global yesterday.
The last round of negotiations ended not long ago, and the two countries are eager to cooperate, he added. The two have agreed not to sign the agreement during the looming state visit of Norway's king and queen, but they believe it will be clinched soon, perhaps next year, but this depends on headway in talks.
Negotiations are progressing steadily, however. The two held their 12th round of discussions in Beijing from Sept. 25 to 28.
The FTA with China will benefit Norway's economy and employment, Ine Marie Eriksen Soreide, the country's foreign affairs minister, said in early August.
King Harald V and Queen Sonja will visit China from Oct. 12, flanked by the 340 senior executives of 150 Norwegian companies who expect to strike 40 cooperative deals during the visit.
The number of agreements to be signed and the scale of the trade delegation shows how important bilateral economic and trade relations with China are for Norway, Pedersen said.
The delegation is the largest one to ever visit China, with 100 more members than Prime Minister Erna Solberg's 2017 visit.
Of the deals China and its Scandinavian partner will ink, 26 will be in Beijing and 11 in Shanghai. Those in Shanghai will focus on cooperation in marine technology and development.
In the 12th round of China-Norway FTA negotiations, the two nations discussed goods and service trades and investment, rules of origin, customs procedures and trade facilitation, technical barriers to trade, sanitary and phytosanitary measures, legal issues, trade remedies, intellectual property, ecommerce, environment, competition policy and other matters, and thereby achieved positive progress, according to the website of China's commerce ministry.
China's State Councilor and Foreign Minister Wang Yi met with Soreide on the eve of the 8th East Asia Summit (EAS) Foreign Ministers' Meeting in Singapore on Aug. 1. China and Norway both advocate free trade, Wang said, and the two should speed up negotiations on the FTA and act to maintain a rules-based global free trade system.
The global free trade system has been greatly challenged and threatened, Soreide said, but Norway is willing to bolster its communication and cooperation with China, shoulder its responsibilities and jointly safeguard the rules-based international order and multilateral trading system.
The Norwegian government will not curb China's investment in the country, since history shows Chinese capital is good for the economy and employment, said Torbjorn Roe Isaksen, Norway's trade minister. As an open economy that relies on international trade, his country opposes protectionism, he added.
With 150 Norwegian companies in China — most engaged in maritime businesses — it is Norway's largest trading partner in Asia, embassy data shows.
---