Chinese 'Bill Gates' booed by angry Peruvian textile workers
20 November 2008
Chinese 'Bill Gates' booed by angry Peruvian textile workers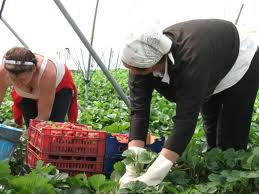 LIMA (AFP) — Jack Ma, a Chinese web entrepreneur sometimes called his country's "Bill Gates", was Wednesday jeered by angry Peruvian textile workers who saw him as the negative personification of a China-Peru free trade agreement.
Around 200 traders in the Lima district of Gamarra gathered to protest a visit by Ma, who had been invited to speak to them by Peruvian Production Minister Elena Conterno, on the sidelines of an APEC meeting here.
"Get out of here!" the vendors yelled as more than 20 riot police formed a line between them and Ma.
Many considered their livelihoods threatened by the inflow of cheaper Chinese-made goods.
One of the protesters, a woman in her 50s who gave her first name as Luz, said she saw the Chinese businessman, owner of big e-commerce companies similar to eBay, as the dark side of the Peru-China free trade agreement whose negotiations were concluded Wednesday.
"Sooner or later," she said, Peru will be filled "with badly made, cheap Chinese products."
She added: "We are without work. We can't compete with the Chinese."
Ma, who struggled to make himself heard over the protest, said nervously he had "never seen a scene like this."
"I haven't come to sell them anything. I've come because I want them to sell to China. To sell to Japan. To sell their products to the world," he said.
"If you don't sell abroad, businessman in other countries will come to sell in your markets," he said.
Conterno, coming to his defense before cutting short the speech, said Ma was "offering the possibility of running a shop on the Internet."
She added that it "would have been easier" to have organized the speech in a chic area of Lima, but she wanted to take Ma to heart of an area that would be directly afected by the free trade accord.
---