Comesa drafts 2016-20 strategic plan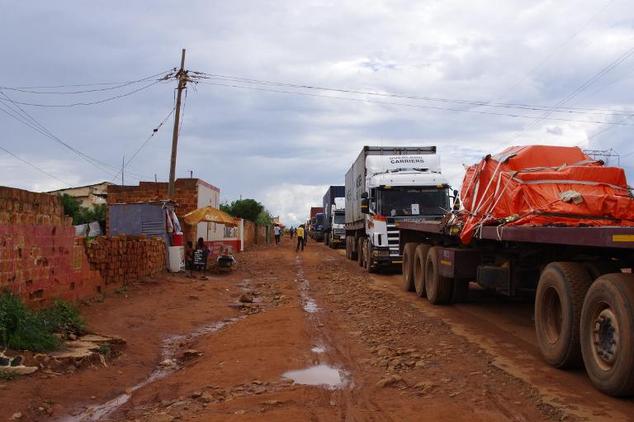 The Chronicle | 27 August 2015
Comesa drafts 2016-20 strategic plan
Leonard Ncube
Technocrats from the Common Market for Eastern and Southern Africa (Comesa) member states yesterday concluded a meeting to draft the 2016-2020 medium term strategic plan aimed at transforming the regional economies. Removing tariff and non-tariff barriers to facilitate increased regional trade dominated the deliberations that buttressed the Tripartite Free Trade Area (TFTA) agreement signed by Heads of States in June this year.
Comesa assistant secretary general, Kipyego Cheluget, officially opened the three-day workshop in Lusaka.
He noted the challenges in implementing the protocol on free movement of people.
"The organisation has made remarkable progress in regional integration over the years by developing innovative trade facilitation technologies. However, daunting challenges exist especially in implementing the protocol on free movement of people," said Cheluget in a statement.
"The free movement of business people and capital is the biggest impediment to improving the levels of intra-regional trade. Transaction costs are high as business people and ordinary people can't move around without visas."
He said some of the restrictions centred around security concerns by member states especially on immigration.
Cheluget said goods and capital investments also faced restrictions, thereby limiting intraregional trade compared to external trade with other countries.
"Owing to these barriers, intra-regional trade among member states is low compared to trade with other countries outside the region," he said.
The 2016-2020 Strategic Plan will be adopted this year by the council of ministers in the trade bloc.
Once enacted, it is expected to contribute to structural transformation of the economies of the Comesa member states.
Cheluget urged member states to promote economic growth through industrialisation and investment in the energy production.
He also called upon member states to come up with innovative ways of funding regional integration programmes to reduce dependence on cooperating partners.
"As we think of our strategy of moving forward, we must look at what we've achieved and challenge ourselves if we're doing enough for regional integration or we need to hasten the pace," Cheluget added.
The proposed medium term strategic plan will take effect from 2016, with the aim of creating an enabling trade and investment environment with a focus on market integration, infrastructure development, industrialisation (including SMEs), institutional and regulatory policies, capacity development as well as resource mobilisation. The strategic plan is part of the TFTA linking Comesa, East African Community (EAC) and Southern Africa Development Community (SADC).
The TFTA is a precursor to the proposed Continental Free Trade Area.
Benefits of membership include achievement of economies of scale and enhanced chances to compete globally.
---