Dairy farmers to protest trade deals on Parliament Hill
All the versions of this article: [English] [français]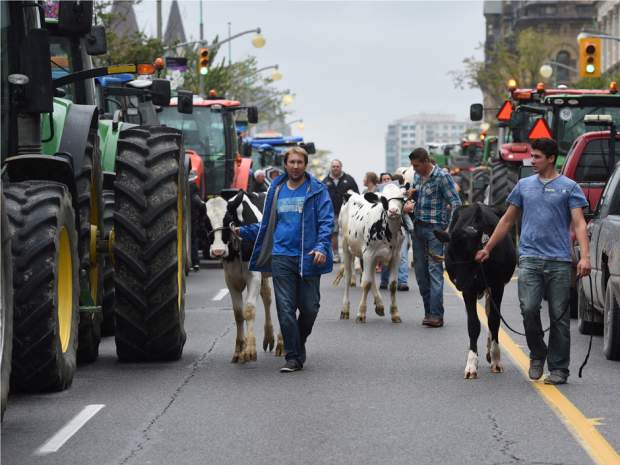 CFRA | 2 June 2016

Dairy farmers to protest trade deals on Parliament Hill

by Ted Raymond
Dairy farmers are bringing cows and tractors to Parliament Hill Thursday afternoon, to protest two big trade agreements: The EU free trade agreement, and the Trans-Pacific Partnership.
The milk producers, who are highly protected by price quotas and high tariffs on milk imports, say their industry is at risk due to imports of foreign milk, cheese, and other dairy products. They want the federal government to ensure supply management in the dairy industry be maintained.
Police are advising drivers to expect traffic delays around the Hill and around Jacques Cartier Park Thursday from noon to 3:00 p.m. for the demonstrations.
This isn't the first protest against trade deals on the Hill. Dairy farmers from eastern Ontario and western Quebec were here last September, as the secret negotiations around the TPP were being held.
---