Drug cos want IP issues kept out of pact with EU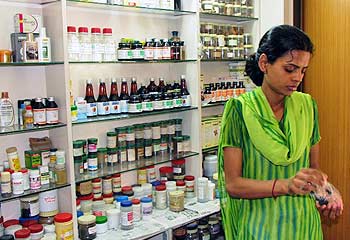 Hindu BusinessLine
Drug cos want IP issues kept out of pact with EU
Fear it will open the door to monopolistic practices.
P.T. Jothi Datta
Mumbai, Dec.6
Domestic drug-makers are worried that India's proposed Free Trade Agreement with the European Union would give away more than is beneficial to the country and its pharmaceutical industry.
Unhappy with the absence of "open discussion" on the FTA, the Indian Drug Manufacturers' Association (IDMA) has said that intellectual property (IP) related issues should not be part of the FTA.
The EU's efforts to push IP-related issues, including seeking long periods of protection on pharmaceutical test data through "data exclusivity", pavethe way for pricing monopolies, besides allowing "back-door entry for ever-greening of patents", IDMA's Mr Daara Patel told Business Line.
The drug industry stands divided, largely along domestic and foreign lines, when it comes to allowing a fresh period of patent protection (of 20 years) to existing drugs that establish incremental benefits - a process also referred to as "evergreening" of patents.
IDMA's protest that the "spirit of the FTA (where it benefits trade and commerce of both parties)" was not being maintained comes even as the Prime Minister, Dr Manmohan Singh, is scheduled to visit Brussels later this week for the India-EU Summit.
Under MNC pressure
In the past, healthcare advocacy groups have protested before the Commerce Ministry, demanding that IP be left out of the host of FTA agreements on the anvil, including those with the EU and Japan.
Their concern, as is now being echoed by the domestic drug industry, is that it opens the door to monopolistic practices that would adversely affect medicine prices.
In fact, the Indian Pharmaceutical Alliance, a platform of large Indian drug-makers, also echoes similar concerns. IP-related issues such as data exclusivity should not be part of any FTA the Indian government signs, agrees IPA's Mr D.G.Shah.
A platform for small and medium domestic drug-makers, IDMA's concern is triggered also by the recent seizures of Indian-made generic medicine consignments at foreign ports on alleged grounds of patent infringement - something that the Indian Government had taken up with the EU.
The recent spate of acquisitions of key Indian companies by foreign drug-makers and the conclusion of Anti-Counterfeiting Trade Agreement negotiations between Europe, the US and Japan, have been the other causes for IDMA's concern.
In a strongly worded statement, IDMA observes: "In spite of an assurance from the Department of Industrial Policy and Promotion that they will not accept the EU Draft on IPRs to be included in the FTA, the fact is that there is great pressure on our government from the EU; and one cannot rule out a possibility of our Government buckling down under EU and the MNC pressure."
---