Ecuador's Indigenous leader fighting Chevron visits Dakota camp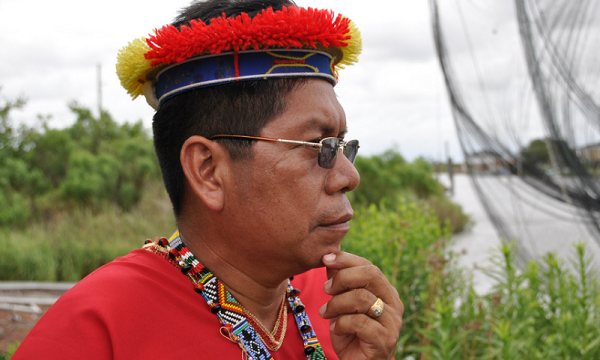 Telesur | 12 October 2016
Ecuador's Indigenous leader fighting Chevron visits Dakota camp
"We don't want what happened to us to happen to the people in Dakota," Piaguaje told teleSUR.
Indigenous groups affected by the contamination of Chevron in Ecuador—led by Humberto Piaguaje—joined the Native Americans protesting the construction of the Dakota Access pipeline in the state of North Dakota in the U.S.
Piaguaje, from the Siekopai nation and representative of those affected by the Chevron Corporation in the Amazon, said in an interview with teleSUR that he visited the Dakota camp to bring a message of solidarity, unity and strength.
"It was impressive, it was not only about taking my message but also finding the fighting spirit, finding spirituality among all Indigenous people from every country," said Piaguaje. "It was a fraternal moment, a moment of reflection."
According to Piaguaje about 200,000 people have joined the Dakota protests, with more than 3,000 living in the camps including Indigenous people from Africa, Australia, Chile, Colombia, Honduras, Panama, Peru, among others.
"I felt I wasn't alone, that we were all connected although from different countries, but together we are strong as a rock, strong as the earth," said Piaguaje.
"By joining this struggle we will spread the struggle around the world," Piaguaje added.
Known as one of the world's largest environmental disasters, Chevron's oil dumping in Ecuador has impacted as many as 30,000 people, mostly Indigenous residents.
While drilling in Ecuador from 1964 to 1992, Chevron, then Texaco, deliberately dumped 16 billion gallons of toxic waste in the oil-rich area of Ecuador's Amazon. Based on thousands of pages of evidence, Ecuador's supreme court ordered Chevron to pay US$9.5 billion in damages and cleanup costs in 2013, but the oil giant has refused to comply, dragging out the lengthy court battle.
"We don't want what happened to us to happen to the people in Dakota," said Piaguaje. "We shouldn't attack the main source of life which is water." He concluded that it was the love of land, water and nature that united Indigenous people throughout the world.
A U.S. federal appeals court rejected a request from Indigenous activists to suspend construction on the hotly-contested Dakota Access pipeline. The US$3.7 billion 1,170-mile pipeline, when completed, would transport 470,000 barrels of crude oil across 4 states. The pipeline would also snake through half a mile of the Standing Rock Sioux Tribe's land, which straddles the border between North and South Dakota.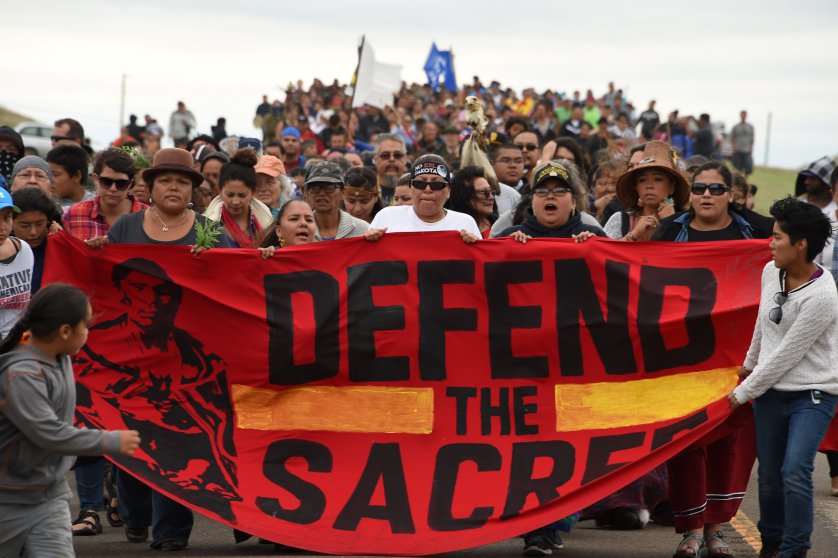 ---