EU-Morocco fish deal should be declared invalid: EU court adviser
All the versions of this article: [English] [français]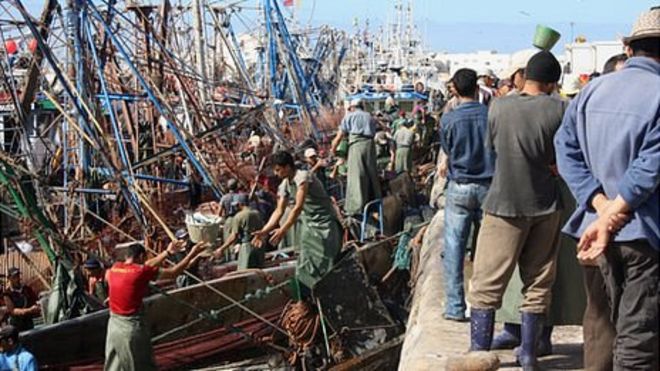 Reuters | 10 January 2018
EU-Morocco fish deal should be declared invalid: EU court adviser
The European Union's fisheries agreement with Morocco should be declared invalid because it includes the disputed territory of Western Sahara, an adviser to the EU's top court said on Wednesday.
The EU and Morocco concluded an association agreement in 1996 and a partnership agreement in the fisheries sector in 2006, the validity of which was disputed by campaign groups in Britain.
"The fisheries exploitation by the EU of the waters adjacent to Western Sahara established and implemented by the contested acts does not respect the right of the people of Western Sahara to self-determination," Advocate General Melchior Wathelet said.
The court often follows the Advocate General's advice, but is not obliged to do so.
---