EU trade pact must offer fair deal for farmers, says Turnbull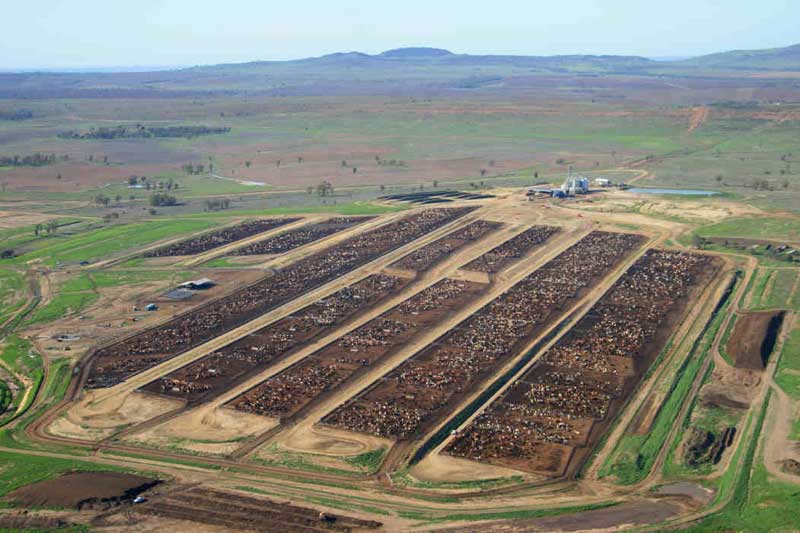 Sydney Morning Herald | 23 April 2018
EU trade pact must offer fair deal for farmers, says Turnbull
By David Crowe
Prime Minister Malcolm Turnbull is setting his sights on a big win for Australian farmers in a far-reaching trade deal with the European Union, insisting that fair access for rural produce is vital to expanding the $99.5 billion trade relationship.
In a major speech in Berlin on Monday on security and trade, Mr Turnbull will point to the global threats to Europe and Australia as a powerful reason to strike a comprehensive agreement rather than give in to the protectionism on the rise in the United States.
He will send a clear warning that the trade deal cannot be held hostage to the vested interests of farmers, amid Australian concerns that the French agriculture sector will resist any genuine liberalisation.
"The [free trade agreement] we are seeking will deliver for Australian producers and farmers as well as their European consumers," he will say in a keynote address to the Konrad Adenauer Foundation.
"And it must also signal to the EU's agri-food sector the huge opportunities for expanded EU trade with and investment in Australia.
"The agreement must address the very restrictive farm tariffs and quotas that our farmers currently face."
The speech, to be made hours before Mr Turnbull meets German Chancellor Angela Merkel for private talks, lays the ground rules for a deal that will need formal approval from EU nations in the coming months before formal negotiations can begin.
Trade is a priority issue in Mr Turnbull's visit to Europe, taking up a large part of his talks with British Prime Minister Theresa May on Saturday before he flew to Berlin for two days of meetings.
While Australia must wait for Britain to leave the EU before it can negotiate a British FTA, hoping to have this complete by the end of 2020, there is a chance it can fast-track an EU deal if European leaders can handle the farm lobbies that will resist a comprehensive deal.
In another key step towards a deal, French President Emmanuel Macron will visit Australia next week to discuss trade and promote the mammoth $50 billion submarine project awarded to Naval Group, previously known as DCNS and 62 per cent owned by the French state.
Mr Turnbull will present his ambitions for the European trade deal in a broader security context, pointing to the "state capitalism in China and rising protectionism in the United States" as major challenges.
Russian belligerence will also be addressed, with Mr Turnbull noting that Australia was the only country outside NATO and the EU to expel Russian diplomats in response to the attempted assassination in London of former spy Sergei Skripal and his daughter, Yulia.
Mr Turnbull praises the combined action by Europe and the wider Western world in responding to Russia's "contempt for the rule of law" and "attack on British sovereignty", according to a draft of the speech.
The message to German political and business leaders draws heavily on the history of Konrad Adenauer, the chancellor for 14 years after World War II and a key figure in the rebirth of Germany during the Cold War.
"The very same economic forces that have delivered prosperity and opportunity are also generating political uncertainty, military capability and strategic ambition," Mr Turnbull will say.
"Political alienation is feeding populism and protectionism and providing opportunities for foreign interference."
He will call for a recommitment to open trade and strong security alliances by citing an agreement on both issues between Adenauer and Sir Robert Menzies in 1956.
The trade agreement is being presented as part of stronger security ties that support a rules-based order, all at a time when Australia has awarded defence contracts to Rheinmetall for combat vehicles and Lurssen for offshore patrol vessels.
"It will reinforce the remarkable postwar system of rules and institutions which requires nations big and small to play by impartial rules and respect each other's sovereignty – where might is not right," Mr Turnbull will say of the trade agreement.
Austrade's most recent analysis estimates two-way trade between Australia and the EU to be worth $99.5 billion a year.
Mr Turnbull will call for a "wide lens" on the agreement to go beyond market access.
"We must aim for a modern and ambitious free trade agreement that pursues economic market integration on the basis of strong rules that deliver fair and open competition and a transparent and predictable non-discriminatory regulatory climate," he will say.
"It will take aim at behind-the-border barriers that stifle and discriminate against cross-border trade and investment in services – the fastest growing and most dynamic sector of our economies."
Mr Turnbull will leave Germany on Tuesday to visit Brussels for more trade talks, before attending Anzac Day ceremonies on the western front in France.
---