EU, US to set up joint task force to make progress on trade in Trump era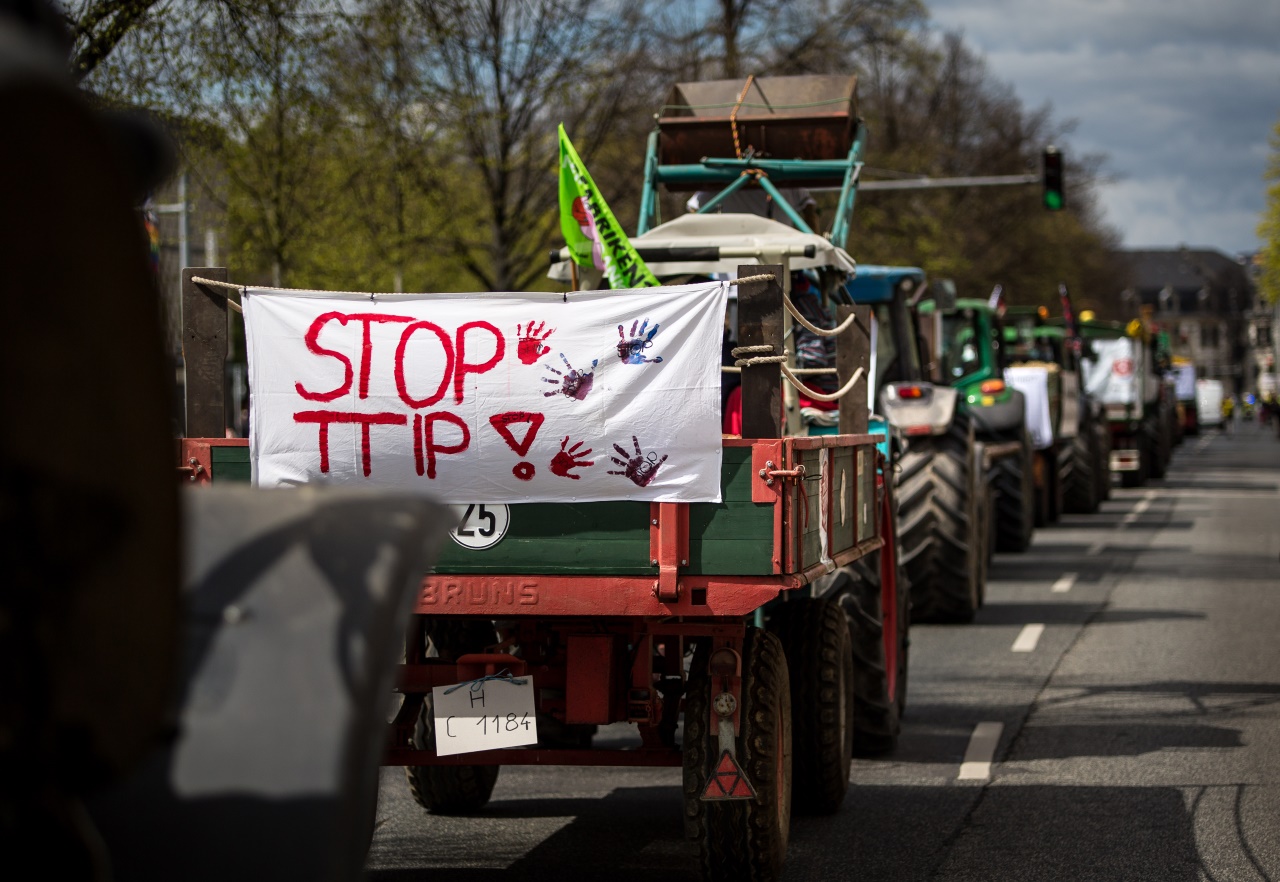 EurActiv | 25 May 2017
EU, US to set up joint task force to make progress on trade in Trump era
The European Union and the United States agreed on Thursday (25 May) to set up a joint delegation to increase trade cooperation, after the EU-US free trade deal negotiations were put on ice with the election of Donald Trump.
The EU and the United States have launched talks for a Transatlantic Trade and Investment Partnership (TTIP) under then-President Barack Obama, but progress was delayed by public distrust.
TTIP was a highly divisive issue even before Trump became president. The anticipated positive economic effects of a possible agreement turned out to be rather low – around 1%of GDP over a decade or so.
Critics complained that planned chapters for investment protection would risk undercutting the ability of member states to regulate markets for consumer protection, social, or environmental reasons. The European Commission later proposed an international court to resolve disputes arising from a huge trade deal.
"We insisted on the importance of having free and fair competition," Commission chief Jean-Claude Juncker said, refusing to say anything more regarding TTIP.
Juncker added that the joint delegation from the US government and the EU executive would meet in the coming months to exchange points of view on trade matters "because we estimated that there are too many divergences in approach and analysis between these two big economic blocs".
European Council President Donald Tusk, who also participated in the meeting with Trump, said in a televised statement that trade was one of the issues that remained "open".
The EU warned Trump several times already to keep the dialogue open. But the US decision to pull out from the Trans-Pacific Partnership (TPP) gave Europe a clear signal on the direction the US president intends to take.
The EU now appears to have decided to avoid an escalation in the war of words on trade, and to try to establish a dialogue on sensitive issues starting from trade disputes, analysts say.
Plans for a possible US border adjustment tax, new Buy American provisions for infrastructure projects, and a push back on accusations for being held responsible for the US trade deficit are on the menu.
Politically, negotiating a trade agreement with the Trump Administration will be very costly for the EU institutions, said Sebastian Dullien from the European Council on Foreign Relations.
"No other American president since the second world war has been as unpopular in the EU as Trump is. Starting negotiations with Trump on trade runs the risk of transferring some of this negative image to the commission. Hence, any negotiations with Trump on a free trade agreement (FTA) would come with significant costs and would be a boon to populists all across Europe," he added.
Hence, the idea of a task force or joint delegation as Juncker called, it to move the dossier forward without much fanfare.
In a report published earlier this year, the Commission and the US government stressed that despite not closing a deal in four years, they still managed to seal an agreement on getting rid of tariffs and on regulatory practices.
"With continued engagement by both sides, and with the political will to prioritize long-term gains for our economies and our broader relationship, the United States and the EU could achieve what we set out to do in 2013: conclude an ambitious, balanced, comprehensive, and high-standard agreement that strengthens the transatlantic partnership and builds upon our economic relationship in ways that raise living standards and increase competitiveness on both sides of the Atlantic," the report read.
---