Europe's business community's "clarion call" for vital EU-US trade deal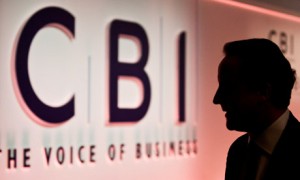 Global Trader | 18-12-2014
Europe's business community's "clarion call" for vital EU-US trade deal
A Transatlantic Trade & Investment Partnership (TTIP) could contribute up to €120bn a year to the EU and create thousands of jobs. That's nothing to be sniffed at. And that's why, as the European Council begins, the CBI is hosting talks in Brussels today on the importance of securing the ambitious free trade deal.
David Cameron and other European political leaders, business groups and companies are expected to attend the talks, which are being hosted in conjunction with the CBI's sister business federations in Germany, Italy, Spain, France, Sweden, Denmark, Finland and Latvia.
Discussing the TTIP, John Cridland, CBI director-general, said: "Europe's business community has come together and is united in making a loud and clear clarion call to political leaders – this deal is vital for future growth and the prosperity for citizens across the EU. And could create thousands of new opportunities for our young people.
"A TTIP could be worth up to €120bn to the EU every year. As European politicians gather to drive through EC president Juncker's €315bn investment package, they cannot ignore the significant contribution to jobs and growth that TTIP could also deliver.
"It would create an integrated market of over 800 million people, bringing more choices for consumers at cheaper prices. And with the UK already trading more and investing more with the US than any other country, there are real advantages to drive home particularly for smaller firms.
"TTIP would be the biggest free trade deal ever negotiated.
The CBI's five key reasons to support TTIP (pdf)
"Signing on the dotted line would help our ambitious exporters to access the US market and offer a direct boost to GDP and jobs. It would show that the new commission means business and gets the need for EU reform.
"The UK government and other national leaders must keep the pressure on to ensure any final agreement is ambitious. While public concerns need to be addressed, the debate must be guided by facts."
---