Farmers are most worried about the ramifications of TTIP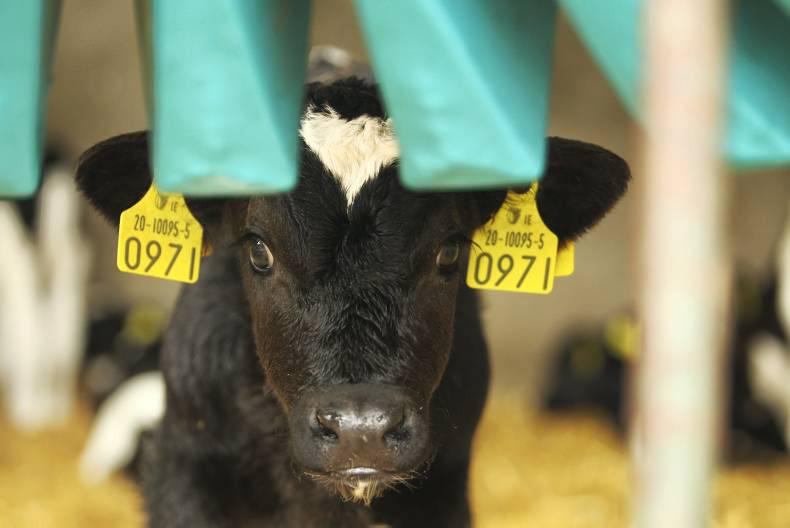 AgriLand | 26 July 2016
Farmers are most worried about the ramifications of TTIP
by Amy Forde
Farmers, more than any other socio-economic group, are most worried about the impact of world trade deals such as the Transatlantic Trade and Investment Partnership (TTIP).
Some 81% of farmers are worried about trade deals a Red C poll commissioned by the lobby group Uplift has revealed.
Farmers were asked if they would be concerned if TTIP or the Comprehensive Economic and Trade Agreement (CETA) were to be agreed as they do not know enough about the possible ramifications of such deals and 81% said they would be.
Overall, 69% of all adults polled said that they would be concerned about a trade deal such as TTIP. Some 82% of adults aged between 18-24 would be worried about a possible trade agreement compared to just 59% of over 65s.
Furthermore, 76% of farmers said that Irish citizens should be allowed the right to vote in a referendum to accept or reject such trade deals.
Fine Gael MEP for the Midlands-North West Mairead McGuinness said that she is not surprised that farmers are worried about the future, including the potential of a TTIP agreement.
Low commodity prices and reduction in incomes gives rise to uncertainty. If you add to that significant negative comment about TTIP, then it is easy to explain fears.
"However, it is also important to say that a TTIP agreement is a long way off. Given the political atmosphere in the USA, it is clear that there is significant opposition there too, including from the presidential hopefuls, in particular Donald Trump."
McGuinness said that she does not see a TTIP agreement being reached because of the many difficult issues still on the agenda to be resolved and secondly because of the political climate which in the EU and US is becoming less supporting of trade agreements.
"This trend is not something I welcome, and for a trading nation like Ireland is a concern."
On CETA, the trade agreement between the EU and Canada, the Fine Gael MEP said that the European Parliament will be looking at ratifying the agreement and that it will be a complex process.
From an Irish farmer perspective, trade agreements which increase our access to new markets on better conditions are vital.
"So I believe in trade and Irish agriculture and our food industry relies on trade both internally in the EU and outside the EU.
"We would have concerns should trade agreements fail to take account of our sensitive products, particularly in the beef sector. That is why I am constantly reminding the Commission about these issues and watching the evolution of the trade talks.
"I believe we should be cautious about trade agreements but not reject all trade agreements before they are agreed, particularly in relation to TTIP. I understand that for the dairy sector, TTIP could be hugely beneficial for Irish farmers."
McGuinness said that farmer fears must be listened to, but many of the reasons why farmers are fearful arise form current crisis in agriculture and fears for the future.
Meanwhile Sinn Fein MEP for the Midlands North-West, Matt Carthy, said that the results of the poll show that the more people learn about the potential impacts of such trade deals, the more concerns they have.
"The more information people have [on trade deals such as TTIP], the more opposition there appears to be towards it.
All of this information needs to be considered by the Government. They need to start assuring people by defending Ireland's interests.
Carthy said that these poll findings highlight unwillingness among the Irish public to accept a trade deal at any cost.
"The government must now move to similar ground. Up until this point the Fine Gael government has saw its role as being the PR agents for the European Commission rather than defenders of Irish interests on deals such as TTIP. This needs to change."
The Sinn Fein MEP also said that he has commissioned legal opinion which confirms that the investment dispute mechanism within TTIP and CETA is incompatible with the Irish constitution and would require a referendum.
"Instead of waiting for an inevitable legal challenge, the government should commit to holding such a plebiscite."
The results of the poll come two weeks after EU and US negotiators convened in Brussels for the fourteenth round of TTIP negotiations.
Following the latest round of talks, Chief Negotiator for the EU, Ignacio García Bercero said that after this round negotiators have a good sense about the outline of the future trade and investment agreement between the EU and the US.
"TTIP comprises of three main blocks; market access for EU and US companies, cooperation on regulatory issues and global rules of trade such as sustainable development or competition policy.
"On market access, the EU aims at a comparable level of ambition on tariffs, services and public procurement. We are not there yet."
He said that offers have been exchanged twice, which led to a very advanced stage of negotiations. However, he also said that they have yet to find balance within the agricultural silo between the progress on tariffs and the progress on other issues important to the EU such as geographical indications and wines.
---