First Nations seek to hold up ratification of Canada-China foreign investment treaty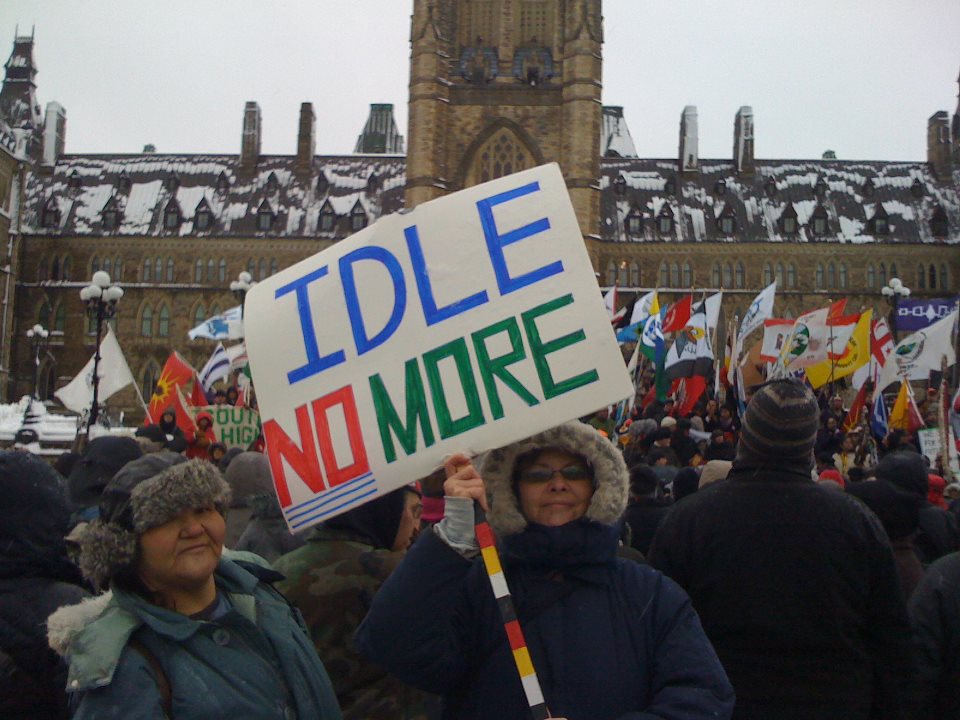 Toronto Star | Thursday January 03, 2013
First Nations seek to hold up ratification of Canada-China foreign investment treaty
Les Whittington
Ottawa Bureau
OTTAWA—First Nations groups have added their voices to opposition to Canada's planned foreign investment agreement with China, notifying the Harper government they are going to court in an attempt to hold up ratification of the controversial treaty.
The Chiefs of Ontario and two British Columbia Indian organizations have written to Prime Minister Stephen Harper to inform him they plan to challenge the Canada-China treaty in court because of what the groups say was a lack of advance consultation with First Nations.
The Canada-China Foreign Investment Promotion and Protection Agreement (FIPA) has been sitting on Harper's desk awaiting ratification for two months and could be made official at any time with a cabinet decision. But native groups say Ottawa has a constitutional obligation to consult with First Nations before putting the treaty in force.
"We are preparing an injunction," Brenda Sayers, a member of the Hupacasath First Nation in Port Alberni, B.C., told the Star. "What we'd like the government to do is slow the process down and consult with First Nations."
The aboriginal groups say they will be in court seeking an injunction within the next week or so. The action was announced last month in a lawyer's letter to Wayne Wouters, who runs the government department serving the Prime Minister.
"If Canada will not provide an immediate assurance that consultation with First Nations will occur prior to ratification (of the treaty), we have instructions from the Hupacasath First Nation, the Union of B.C. Indian Chiefs and the Chiefs of Ontario to bring a motion to restrain Canada from taking steps to ratify FIPA until such consultation has taken place," the letter from a Vancouver law firm said.
The native groups have not heard back from Ottawa but a spokesperson for Harper said the federal government will respond "in due course."
After years of closed-door discussion with Chinese authorities, the Canada-China investor protection deal was signed by Harper three months ago. It was tabled in the House of Commons in September but because it was not legislation, MPs were not compelled to conduct debates or votes on the treaty. And the Conservatives turned aside opposition efforts to subject the agreement to expert scrutiny at a Commons committee. The federal cabinet has been in a position to officially enact the treaty since Nov. 1.
The Harper government says it will benefit Canada by increasing two-way trade and investment with China, which will be the world's largest economy within a decade. Most importantly, according to the Conservatives, the deal will help protect Canadian investors from unfair or discriminatory treatment in China.
But opponents say the guarantees of equal treatment in these types of treaties give foreign corporations undue power to sue Canadian governments at every level if environmental, safety or other regulations are seen as unfair by foreign investors.
Around the world, taxpayers are being put at risk of huge payouts to corporations who make aggressive use of the investor-state dispute resolution mechanisms included in these agreements, according to critics of FIPA deals.
For example, in 2010 Ottawa paid $130 million to forestry giant AbitibiBowater Inc. to settle a dispute with Newfoundland over water and timber rights and hydroelectric assets after the company closed its mill in the province, putting about 800 employees out of work.
And last fall, China's second-largest insurer, Ping An Insurance Group, initiated a $2-billion arbitration claim against Belgium. Ping An, formerly the largest shareholder in Belgian-Dutch financial giant Fortis, challenged the Belgium government's decision during the 2008-2009 financial meltdown to take over and sell off Fortis.
In another example, cigarette maker Philip Morris is using its rights under a foreign investment treaty to sue the Australian government over new rules requiring cigarettes to be sold in plain generic packages with graphic health warnings. Philip Morris contends this will jeopardize its profitability and open the market to fake brands.
Questioning the long-term value of FIPA deals, NDP Leader Thomas Mulcair has said a future NDP government would be open to cancelling the Canada-China FIPA if it impinges on the legitimate actions of Canadian governments.
But the Conservatives say these fears are exaggerated and the Canada-China deal will overwhelmingly benefit Canadians business.
"For almost two decades, Canadian governments have been trying to get a foreign investment protection and promotion agreement with China for one very simple reason : Canadian investors have not had the kind of protection in China that Chinese investors have in Canada," Harper told MPs late last year. "This agreement allows us to move forward."
The federal government isn't saying when the treaty with China will be made official. "The agreement will come into force once both parties complete their domestic ratification processes," a PMO spokesperson said Thursday. All that is needed in Canada is cabinet approval.
---