French court rules in favor of Russia's Roscosmos in Yukos assets seizure case
All the versions of this article: [English] [français]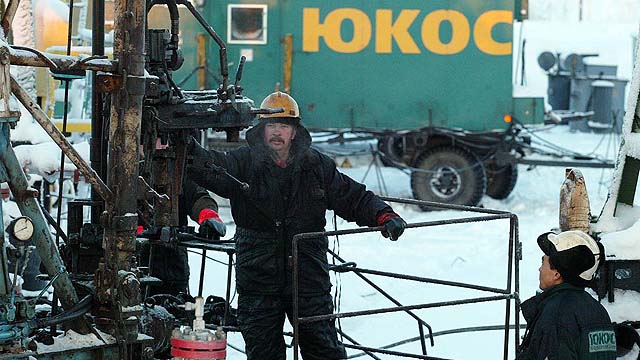 Moscow Times | 12 April 2016
French court rules in favor of Russia's Roscosmos in Yukos assets seizure case
Russian space agency Roscosmos has won a court action in France concerning $700 million in payments owed to the company, which were seized by French authorities, the company's press office reported Tuesday.
The Ivry First Instance Court ruled in favor of Roscosmos in a dispute with Cyprus-based offshore company Veteran Petroleum, a shareholder in the former Yukos oil company, according to Roscosmos.
"They have acknowledged that our arguments are correct and that there is no need to seize the money," Roscosmos representative Igor Burenkov told the TASS news agency.
France has seized Russian assets worth $1 billion in total following the Kremlin's refusal to pay damages to former Yukos shareholders.
The seized assets included $400 million owed by French-based satellite provider Eutelsat to the Russian Satellite Communications company and $300 million owned by French space launch provider Arianespace to Roscosmos.
In July 2014, The Hague international arbitration court ruled that Russia must pay $50 billion for expropriating the assets of Yukos.
The court ruled that the Russian authorities had destroyed Yukos by filing massive tax evasion claims against the company after oligarch Mikhail Khodorkovsky fell out with President Vladimir Putin. Khodorkovsky himself is not among the claimants, having transferred his shares to business partners.
---