FTA change will push drug prices up: ALP
Tuesday, January 3, 2006
FTA change will push drug prices up: ALP
The Federal Opposition is warning the cost of medicines will rise if a Labor amendment designed to protect Australian drug prices in the US Free Trade Agreement (FTA) is removed.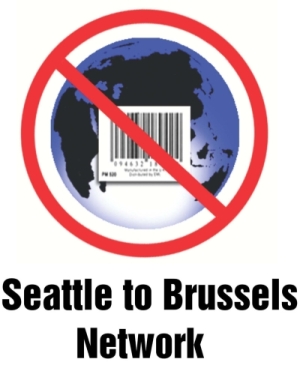 In 2004, Labor demanded that a clause was included in the deal that it said would ensure the availability of cheaper, generic drugs.
Powerful US drug companies are now pushing for its removal.
But Labor frontbencher Laurie Ferguson says that would hurt consumers.
"We want to protect the Australian users of this system," he said.
"If we don't, they are going to face major cost increases and that's what this is all about."
Australian National University trade expert Thomas Faunce has also warned of a price rise.
"I think we're facing the reality that, although we thought we had concluded the trade deal with the United States in relation to the PBS [Pharmaceutical Benefits Scheme], through this medicines working group that's been established, we're really seeing a process of ongoing negotiations about the future of the PBS in Australia," he said.
Acting Prime Minister Mark Vaile says the amendment will be reviewed but insists prices will not rise.
"The one thing that we are not going to do is to undermine is the ability of the Pharmaceutical Benefits Scheme to provide affordable medicines to all Australians into the future," he said.
Mr Vaile says other protections are in place.
He has told AM Australia will not consider changing the clause unless the US can prove its case.
"I am sure that the American side, particularly industry in America, would like to have a discussion about the way those amendments, and the provision of those amendments, are operating," he said.
"But the point needs to be made that they would have to prove that those amendments are being commercially detrimental, which we don't believe they are."
Australia's deal with the US for a Free Trade Agreement is up for review in March.
---