FTAs intensify competition in imported beef market
Korea Herald | 25 June 2009
FTAs intensify competition in imported beef market
By Yoo Soh-jung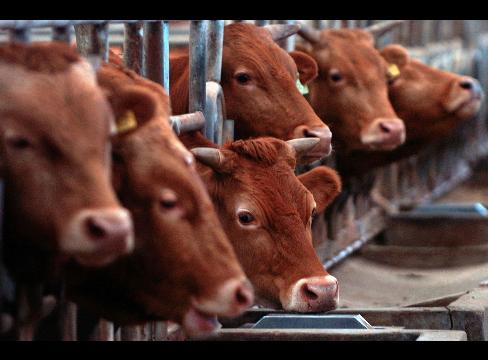 Affordability relative to the taste and quality were once the driving force behind beef consumption in Korea. Today, however, the driving force has taken on a political twist, amid the accelerating pace of globalization fueled by the government's aggressive pursuit of striking free-trade agreements. Such climate has inevitably intensified the competition among beef-exporting nations, industry insiders said.
"Australia's concern is gaining a strong hold of the Korean beef market through a successful FTA now under negotiations between the two countries," Lee Ku, marketing manager of Meat and Livestock Australia Korea regional office, told The Korea Herald.
The FTA sealed between the United States and Korea in June 2007, if ratified, would call for eliminating the 40 percent beef tariff over a period of 15 years.
Korea was also the world's third-largest export destination for the United States before a case of mad-cow disease led Seoul to fully ban imports in December 2003.
As market opening widened the number of beef market players, highlighting the safety has emerged as the key marketing strategy for winning Korean consumers' interest.
Lingering uncertainty over the safety of U.S. beef and even Canadian beef, following confirmation of mad-cow disease since late 2003, along with the scare over melamine-tainted edible products from China that surfaced last year are serving as opportunities for competitors to play on public sentiment.
Korean farmers are loath to FTAs for fear of losing their livelihoods. Political interests triggered public controversy over widening U.S. access to Korea's beef market under an FTA condition. During the absence of U.S. beef in the Korean market, Australia had the opportunity to serve as an alternative, and has secured consumers' trust in its safety and affordability.
New Zealand has also emerged as another aggressive competitor, emphasizing the nutritious, safe, high quality and affordability of its grass-fed beef cattle. Korea stands as the island country's second-largest beef export market, accounting for 15 percent of the total. Canada, which ranked as Korea's third-largest beef exporter before the 2003 import ban, has been struggling to regain its foothold.
Free-trade agreements being pursued by all the major beef-exporting nations - the United States, Australia, New Zealand and Canada - only intensifies the competition.
Despite all the fear and resistance by local players, homegrown beef, called "hanwoo," has managed to establish a leading market position.
Foreign players, however, say they are not out to compete with local production, but are solely interested in offering consumers here a wider selection range.
"We're not competing with hanwoo ; we're aiming to supply for a different market niche," John Hundleby, market manager for Meat and Wool New Zealand office Korea, said. "I think we complement hanwoo."
As Australia and New Zealand have not had any confirmed case of mad-cow diseases, they believe an FTA would help them secure a favorable deal with Korea.
"The tariff-elimination rate has to do with the negotiations, so it's important that both sides negotiate effectively," Lee with Meat and Livestock Australia Korea said.
Hundleby expressed optimism towards the trade talks.
"I'm encouraged by the attention the Korean government has given," he said in an interview. He emphasized that the clean history of New Zealand's beef market would allow for a smooth negotiation process in the area of beef.
Kim Min-seok, a spokesman for Lotte Mart, said U.S. beef accounted for 30 percent of sales up between January and April, while Australian beef represented 20 percent. Hanwoo has steadily been occupying 50 percent of the demand. But in May, Australian beef outran U.S. beef sales, Kim said.
"This change in demand could be attributed to lingering safety concerns among consumers," he said. "But a restricted import volume of U.S. beef could have also limited the ability to hold aggressive marketing promotions," he noted.
Lee, representing the Australian beef industry, said general beef consumption here has still not recovered to the level seen before U.S. and Canadian beef were first banned in 2003.
"Beef consumption is still 20 to 30 percent lower compared to 2003," Lee said.
Meanwhile, competition is slowly heating up between Australia and New Zealand meat industries to seize Korea's lamb market.
"I think there is potential for growth in this segment ; it will be a matter of developing localized recipes and educating the public about lamb," Hundleby said.
---